Shopping for a
toddler bed
? Well then, as parents of toddlers or small children, we know you have your hands full. Buying a toddler bed can be the first "real" kids bed after the crib, and there is a lot to consider - safety, comfort, style and fun! Start - or end - your search with our best selling "Yeah"
twin toddler bed
for boys a
n
d girls! Keep in mind that you can get it in white, chestnut or natural finishes!
Five Reasons to Look at the Yeah Toddler Bed
The Maxtrix daybed is the centerpiece of our furniture system and the perfect starter kids bed for your toddler. There are certainly more reasons to shop Maxtrix boy's and girl's daybeds, but here are some highlights!
1. Safety: Opt for the front guardrails
Concerned about your little one falling out of the bed at night or taking a tumble during playtime? We've helped to minimize that fear. These front safety rails make it a perfect choice for the transition from a crib to first real toddler bed. (
See safety rail specs
.)
2. Style: Accessories your Yeah!
Want a place to hideaway? Playful top tents in bright color combinations make it fun to go to bed at night. Toddlers enjoy the perfect hide-and-seek destination and also sleep soundly behind what feels like a protective barrier. The sides of the top tent can pull back for an open fort look. Easily remove the top tent from your toddler bed when the time is right.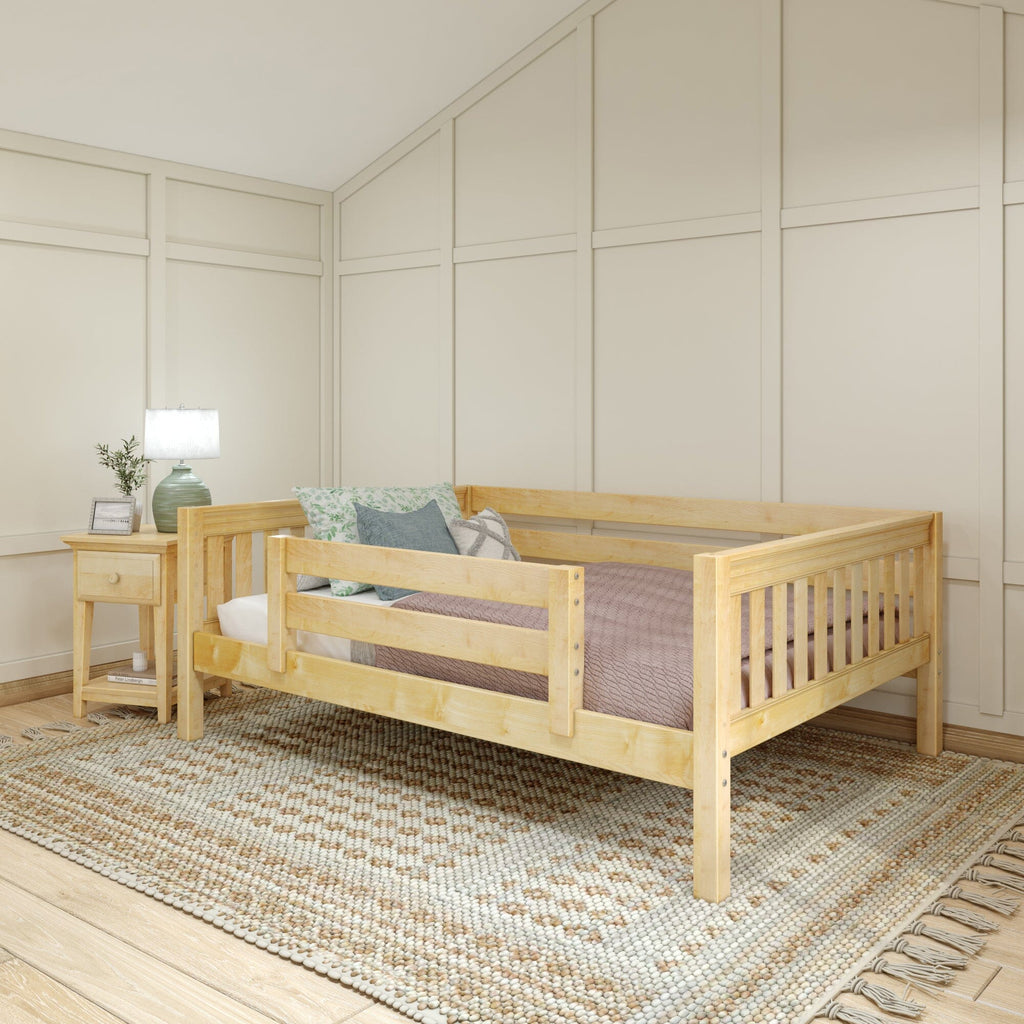 Small space? Need extra storage options? Here you go! Add bedside storage to your twin size toddler bed for easy access to drinks, books and stuffed animals.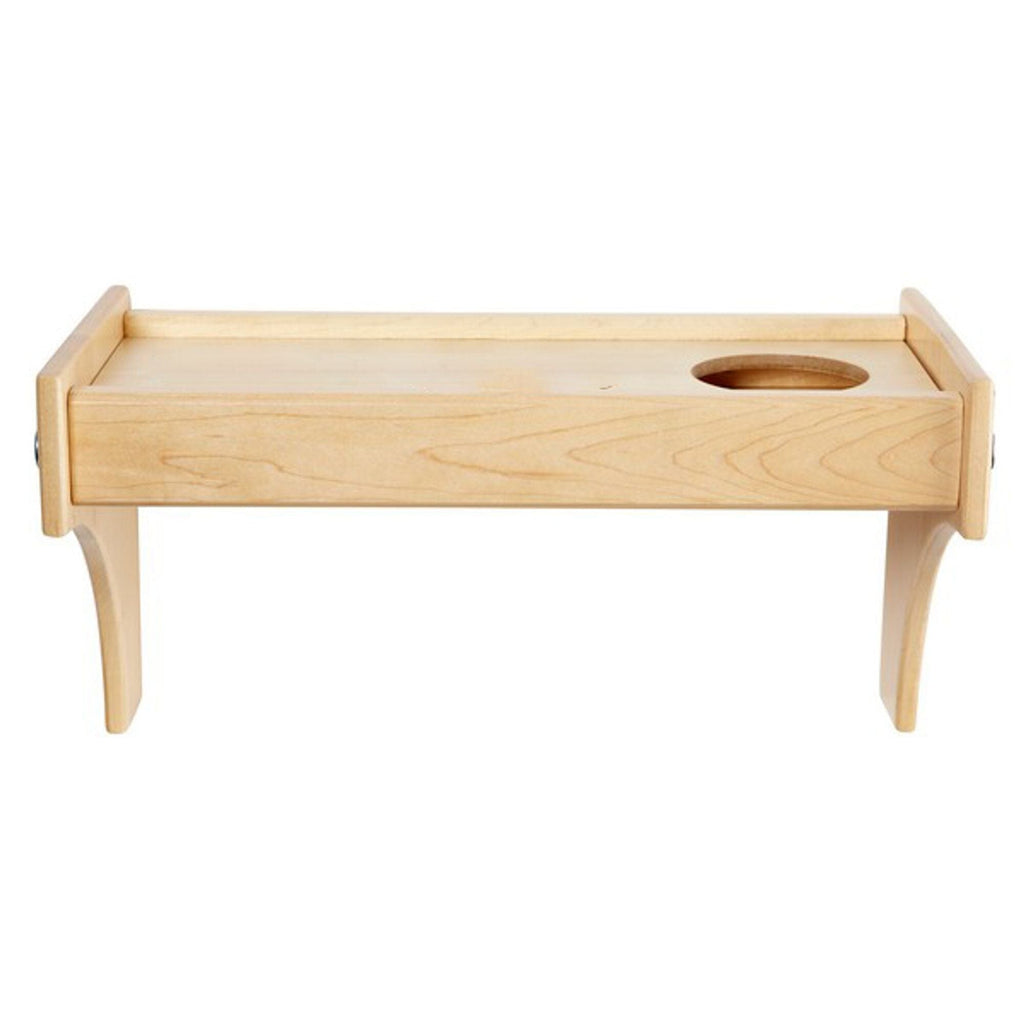 3. Comfort: Cozy sleep time!
The right mattress, pillows and other comfy accessories create a soft & snugly environment for your toddler and parents! We have the perfect twin mattress for your daybed but also take a look at our mattress covers, pillows & bolsters (available in so many colors!)
4. Storage: Keep it functional & tidy!
Storage is often a big concern for toddler rooms, and rightfully so - you will need lots of space to store toys and books! Make clean-up time a breeze with under-bed storage! We've tested these drawers with kids of all ages and they are certainly mom-approved. Little hands stay safe with our quality construction and design. Interested in under-bed storage? Get inspired with our best kids under-bed storage.

Sleepover time? Add a
trundle bed
that slides out from underneath the daybed when you need it, giving you the perfect sibling sleepover. Add a twin trundle bed to your toddler bed, and the functionality is complete.
5. Longevity: Converts for years of fun
With the Maxtrix System you can create the perfect toddler bed for your needs today and also easily change out accessories, top tents and storage so your child's room will grow up with them.
Many toddler beds for boys and girls are smaller than a standard twin size and kids quickly outgrow that size quickly. With Maxtrix you get a standard twin which will last for years to come and works with standard bedding and accessories. Raise up this basic toddler bed later and make it a bunk bed when perhaps a sibling comes. ;) Or, make it a loft bed with functional storage or study space underneath the bed! You'll buy one of these twin beds for kids once and it will stay with you for years to come!
Shop Toddler Beds that Convert
Ready to get started? Check out the
toddler bed collection
. If you'd like more information about any of our products or want help shopping, our friendly customer service team is available via our online live chat tool or fill out our
design form
!
Add a Maxtrix Award-Winning Mattresses
We offer a few different types of low profile mattresses for your kid's bed. Take a look at our
handy mattress guide
and then shop confidently knowing your twin size mattress from Maxtrix was voted #1
best mattress
by Sleepline.