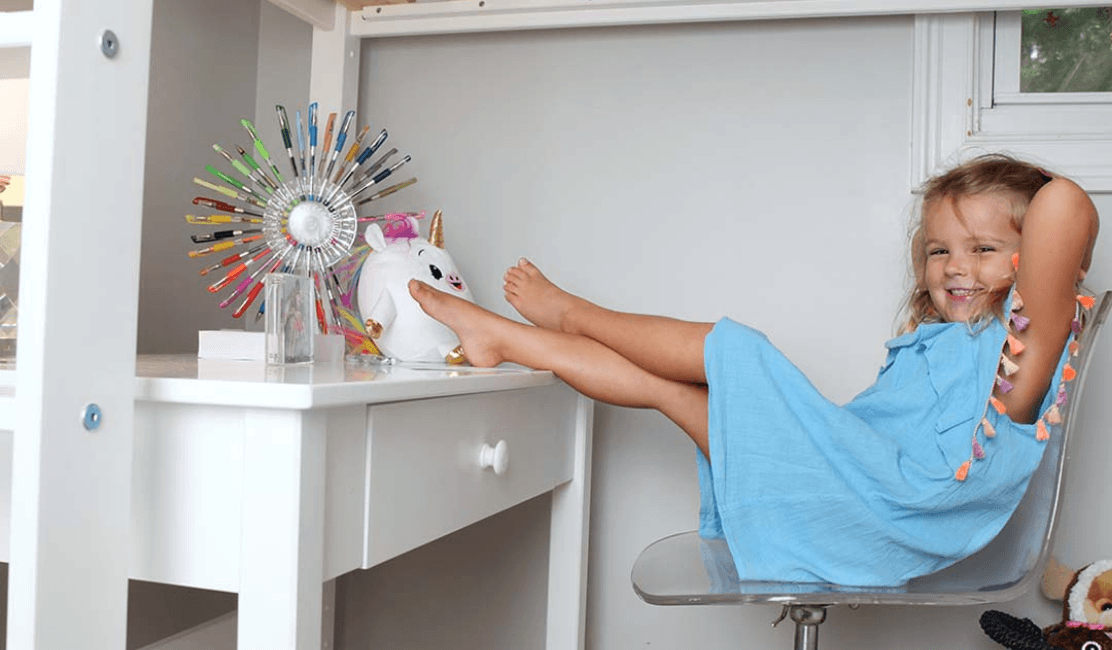 Finally! The long days of summer are here! And, while kids have just gotten out of school, you may already want to start planning your furniture purchases for Back to School. (Ugh... We said it!) If you think any of your children may need a new room design for homework and studies, consider the time it takes to get furniture delivered and set up properly. "Back to School" will be here before you know it, right? So, being an Early Bird and planning properly has its benefits when it comes to starting the school year off right. As you start planning, here are a few simple tips to consider. Consult our break-down guides by ages for more detail - preschool, elementary/middle, high school/college.

Choose the Right Bed for a Good Nights Rest 
1. Set the right foundation with the right environment - and rules!- for a restful nights sleep. Your child's bedroom with a comfortable bed and functional arrangement will help set the framework for a successful year. A well rested child is a focused child. Take a peek at our tips for getting your child to sleep. 

When picking the right bed, there are so many options to choose from. We offer some handy buying guides full of tips you may want to consider as you make the choice for the bed that is right for your child's age. Whether you need a toddler bed for preschool or a Bunk or Loft Bed with desk underneath for middle school and beyond, the right bed can help set your student up for success. Read Shopping Guides for Preschool, Elementary/Middle & High School/College.
Low loft beds can be designed to incorporate a desk or storage, while a space saving taller high loft bed allows for a study environment right underneath (popular for smaller rooms). Either way, a loft bed with desk underneath is a fantastic way to maximize space as you can pack all of the traditional bedroom essentials like dressers and desks in one design. Keep in mind that any Maxtrix bed can be converted over time - so the same bed that is the perfect preschool solution today, can literally "grow up" by adding a series of kits and extensions, ultimately changing over and over again as your child's needs change.
Sleep Soundly with the Best Kids Bunk Bed Mattress
Adding the right mattress is also critical for sleep success. Here are some considerations when choosing the right mattress for your school-aged child. Try the number one, best selling memory foam mattress by Maxtrix as voted on by Sleepline, or shop other sizes including Twin XL, Full, Full XL and Queen. 
Pick the Right Student or Study Desk
2. Create a comfortable space to focus and study. Different ages need different solutions. Preschoolers may want a cute, small desk to further explore their creativity while grade school students need a proper place to study and do homework.
For some, this means adding study solutions to their bedrooms so they have an independent place to think (away from the distractions of the home and possible siblings), while others may thrive with a student desk in the study, den or nook near mom or dad for homework questions. ;) 
Organization is Key for Home Learning
3. Teach organization at home, so it comes natural at school. When books, clothes, art supplies, and toys are properly stored in an orderly fashion, your child is more likely to think clearly and thrive. When their environment at home is decluttered and mimics their school desk with minimal items, they'll more easily adjust. Consider investing in quality furniture like dressers and book cases - purchase once and reorganize whenever you want with the Maxtrix System - that will help them organize.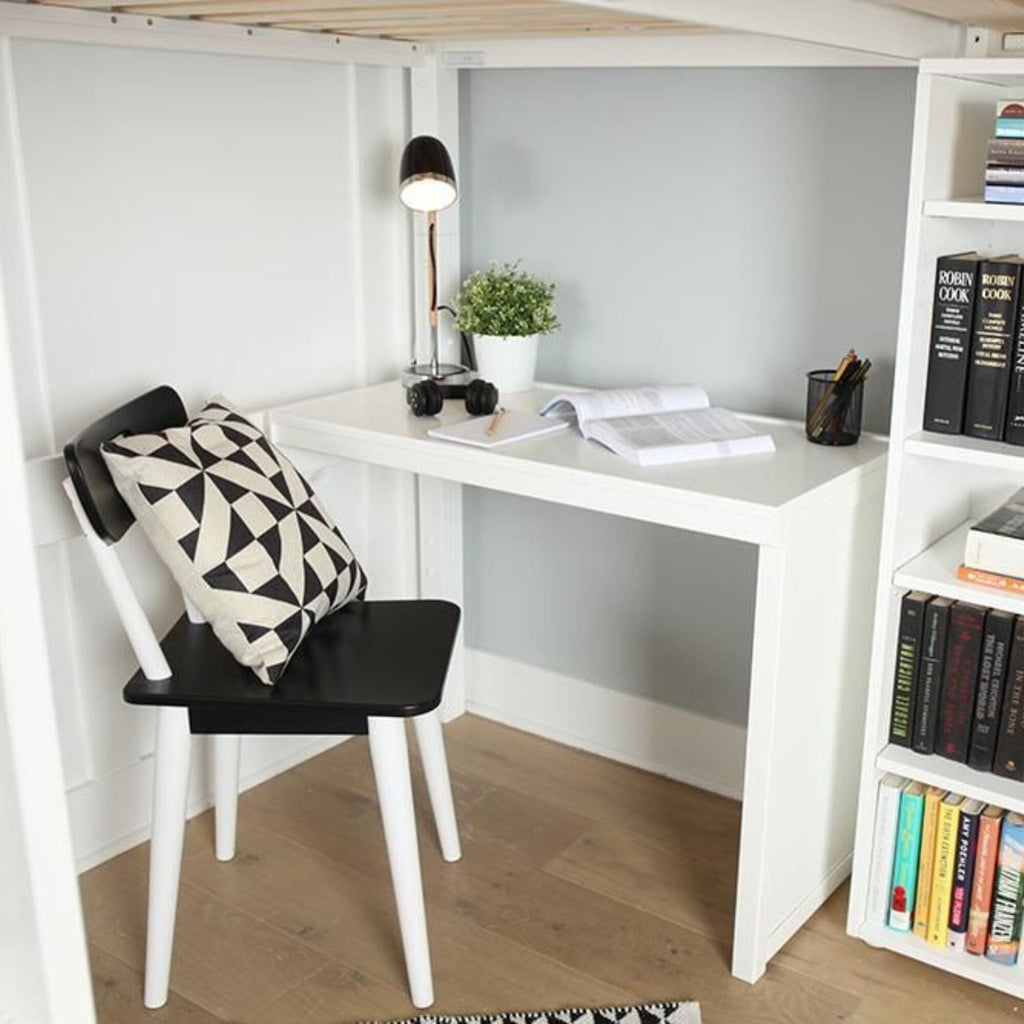 Mental Breaks with Fun Factor Additions
4. Stimulate creativity and social skills by creating a fun and inspiring environment for kids to enjoy during study breaks or after school. Younger children love to use their imaginations, and they love room setups that easily allow them to escape into a fairytale or superhero adventure. Themed rooms with tents, curtains or slides are great for exploring their interests - see more beds with slides.

Or, add a trundle bed for sleepovers with friends or nighttime stories with Mom/Dad. They want to share in the fun, too!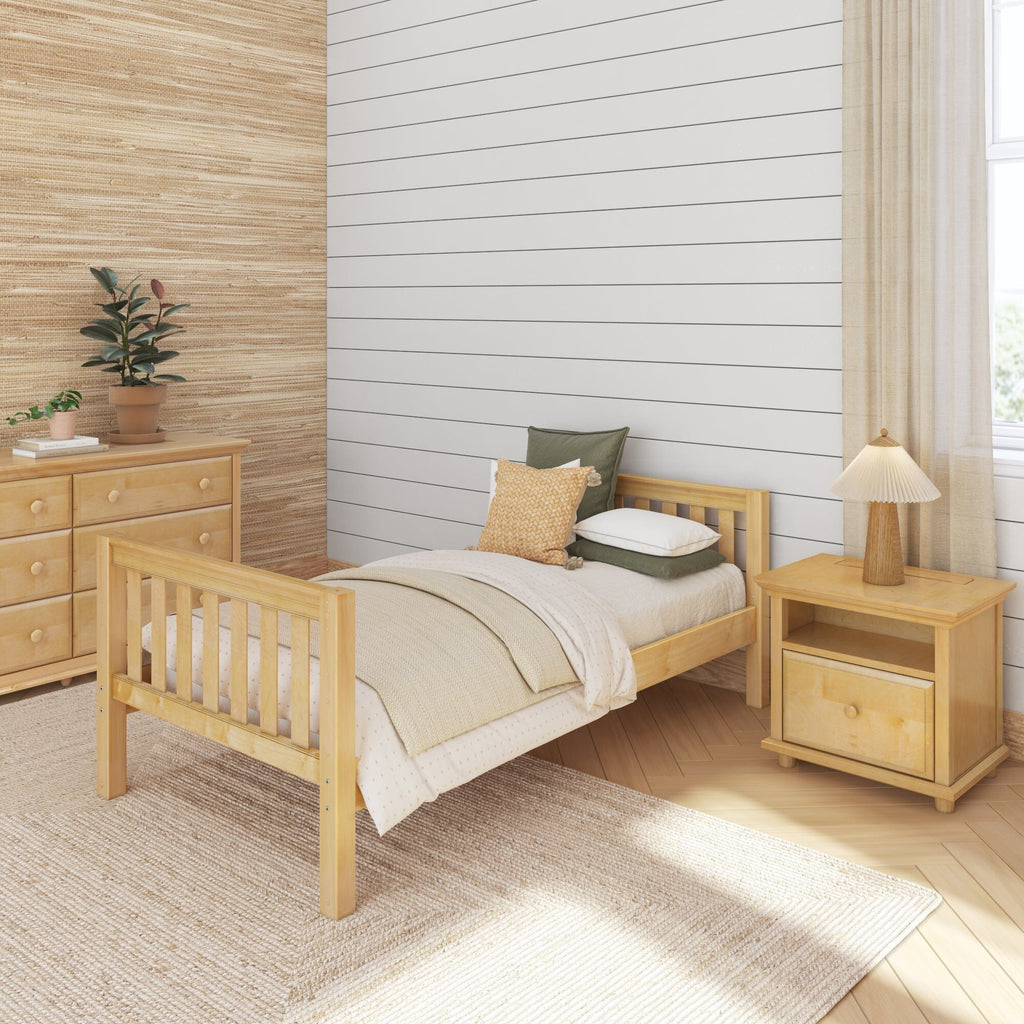 The Best Setups are Age Specific 
5. Change his/her space to be age appropriate. What works for preschoolers or elementary schoolers does not necessarily work for a middle schoolers. You can switch up their furniture or add on to make the room more mature. We recommend making space (and rules) for electronics, creating fun spots to hang out with friends, and converting toy storage to a place to keep sports or dance equipment! The most popular design for K-8 is a twin loft bed with desk, but you can also go bigger.
Do you have teenagers getting ready to go off to college for the first time? They definitely want privacy. Give them extra bed height for elevated sleeping quarters and a lot of under-bed space for textbooks, projects and studying. Larger bed sizes are very popular for teen rooms, college dorms and off-campus living like apartments; especially a full size loft bed with desk or queen size loft bed.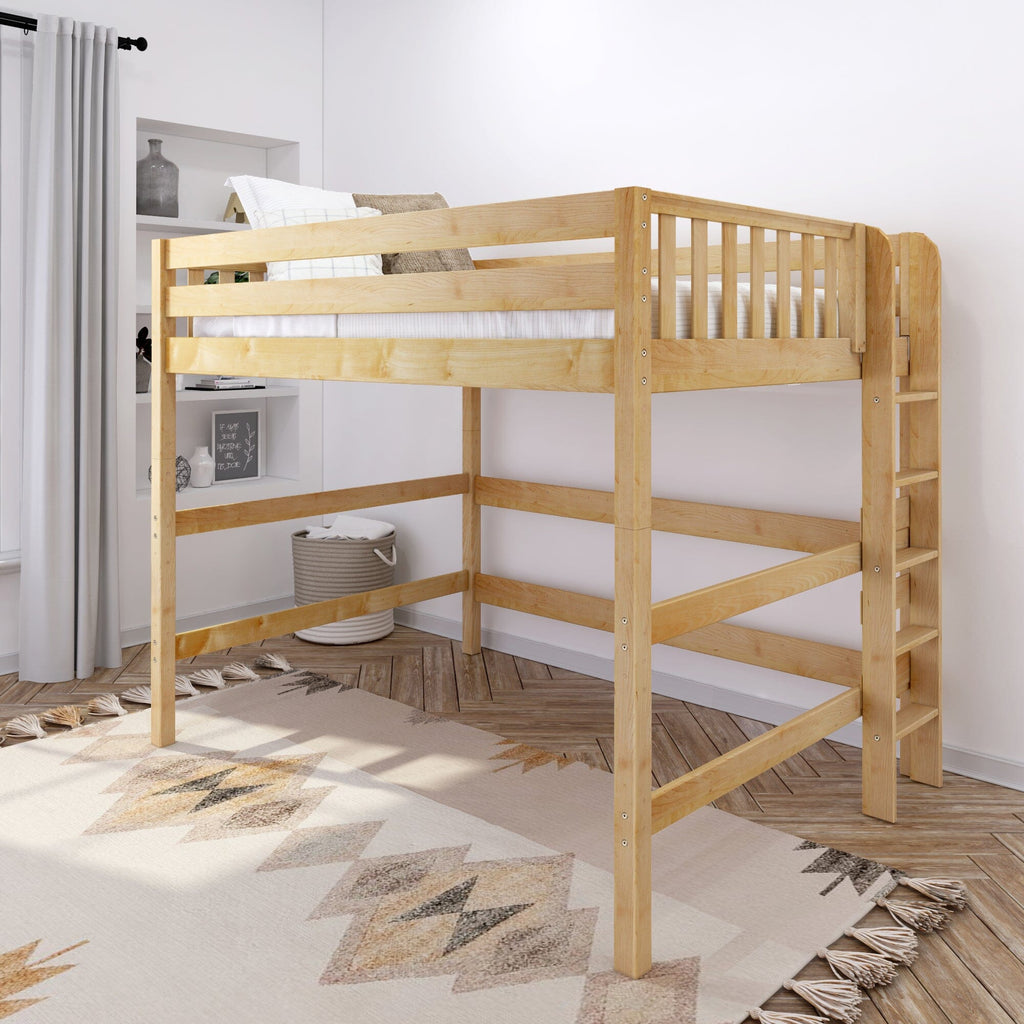 Shop Back to School Furniture for All Ages
Are you ready to prepare and get Back to School furniture? We've got your preschoolers, elementary students, middle school students, and high school/college students covered!