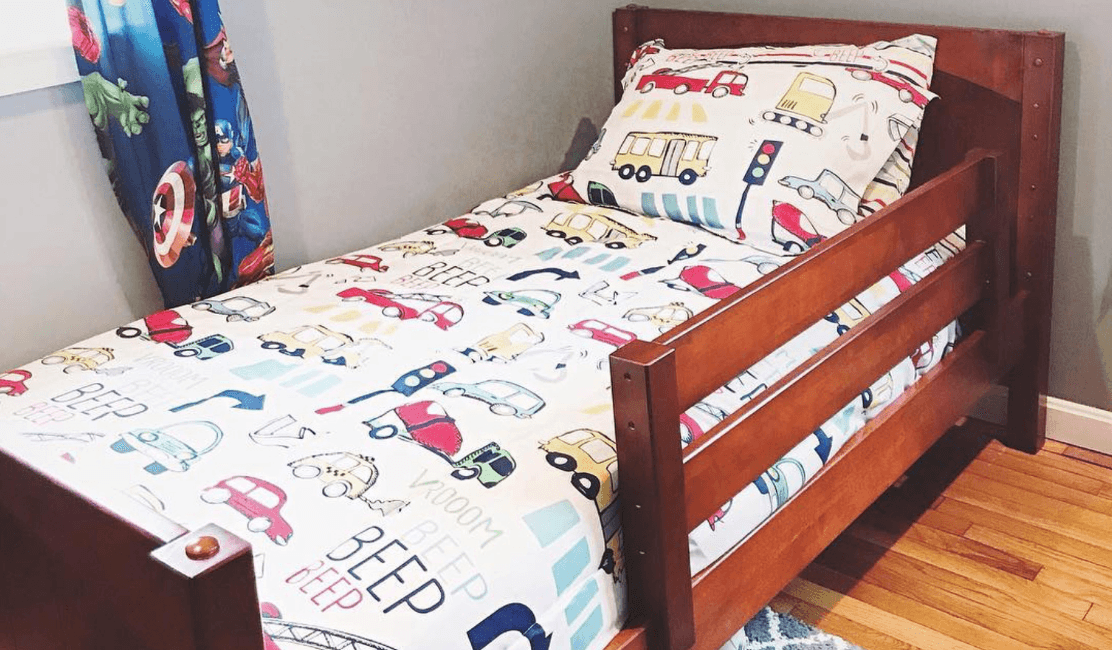 We first met Chelsea Powers from Journey GC on Instagram when we saw her son's toddler bed reveal. Harrison, an energetic two-year-old, was so excited to see his "big boy" bed for the first time.

Chelsea used to work in the furniture industry and was very familiar with the quality of our Maxtrix beds. When it was time to upgrade her son's small toddler room, she immediately thought Maxtrix! Hear from Chelsea directly in this real customer #MyMaxtrix story.
Toddler Bed Reveal with Chelsea
We chose to purchase our Maxtrix bed for our son's first big boy bed because of the utility and flexibility it offers for years to come. Our son's room is small to begin with, and since he will most likely be sharing it with his little brother, Maxtrix was the only option we considered. We wanted the ability to customize the layout and reconfigure for years to come.
We purchased our Maxtrix bed from a local furniture store and have since loved the quality and design of the bed. The bed is very sturdy, extra safe and visually appealing as well. We opted to add a bed safety rail on the side, which is a great safety feature for now but removable later.
The setup of our bed was incredibly simple, and because the bed is made of select grade wood, it is very sturdy and doesn't have flaws in the construction. My husband and I had the bed setup and made within the hour we brought it inside and unboxed it!
We absolutely plan to reconfigure this bed in the future. This may have been the biggest reason we went with Maxtrix. This twin bed can serve as the top bed of a bunk bed later or it can be lofted into many different heights. His bedroom is small, and a loft or bunk bed would be convenient for more space.
(UPDATE: Chelsea did reconfigure his toddler bed to a low loft bed with curtain. Here's the full room reveal.)
I would absolutely recommend Maxtrix beds and furniture to others for so many reasons! Instead of purchasing several beds throughout our child's life - and spending more money than necessary - we can keep the Maxtrix bed we started with and simply re-design another concept with the same bed! That level of customization is not something easily found anywhere else - if at all.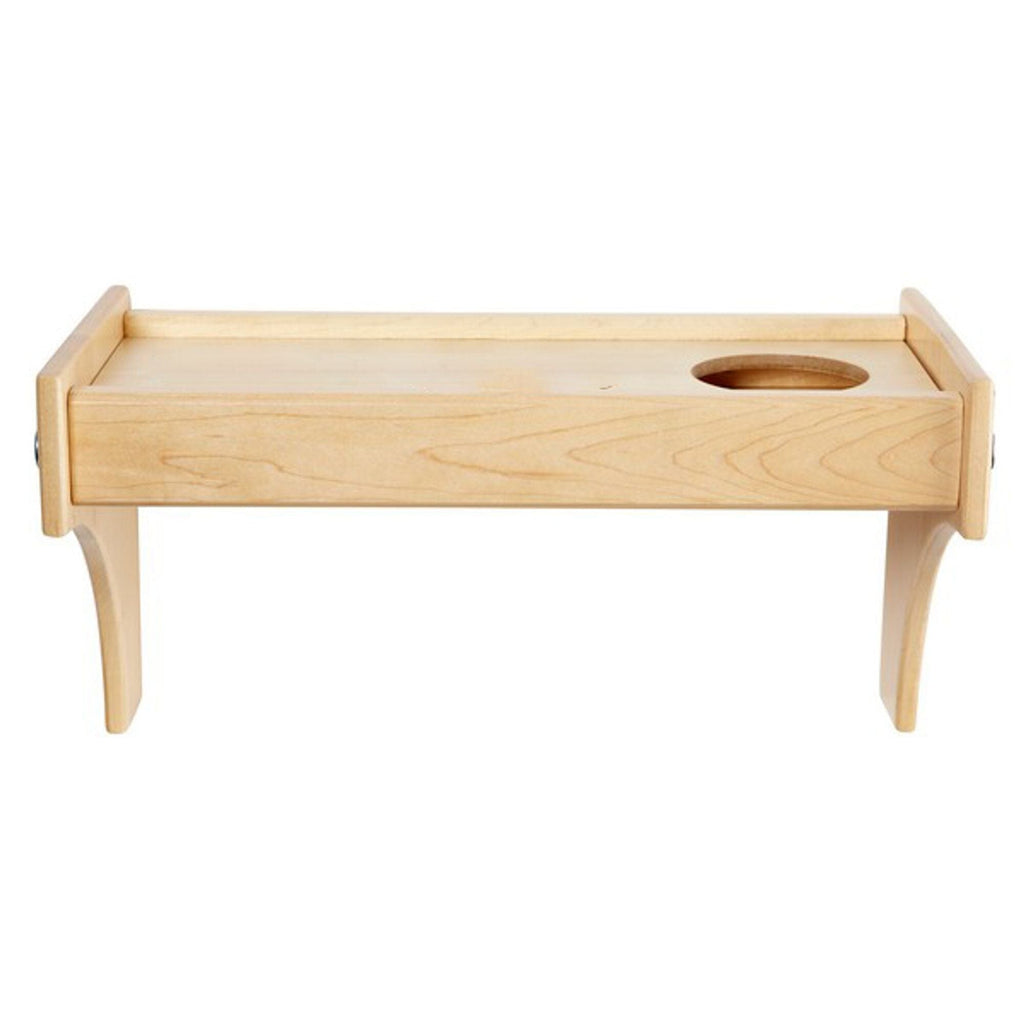 Our toddler bed was totally worth the investment for our child's happiness and ours! These beds are a child's dream come true!
(UPDATE: Chelsea was able to reuse Harrison's toddler bed in their new home as well. Harrison shared his bedroom with his younger sibling.)
Configure Your Maxtrix Toddler Bed
Looking for a toddler bed? There are endless opportunities with Maxtrix. Start with a toddler bed that easily changes as your child gets older - toddler to teen. Take a look at our most popular toddler beds or contact our design team for measurements, shipping and pricing information. Thanks, Chelsea, for sharing your #MyMaxtrix story!