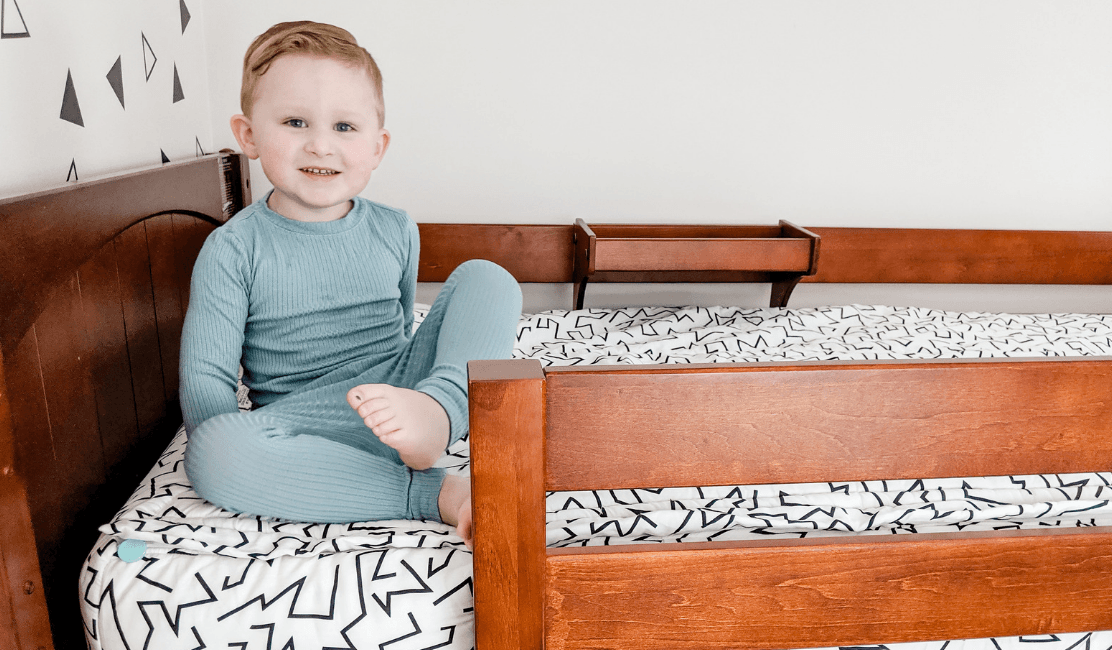 Harrison's first room:
Now with added bedside tray:
And now his upgraded low loft with underbed curtains! 
Mom Chelsea Powers Shares Her Story
We decided to purchase Maxtrix for our son because the beds seem very sturdy and have many options for configurations, which is amazing for the small space we live in currently. 
It was pretty easy to reconfigure his twin bed into a Low Loft. In fact, it only took an hour max to get his bed set up. 
While we likely won't change the low loft into another configuration at our current location, we do plan on changing up what's underneath his loft! It's great to know Maxtrix has study desks and storage options like dressers and toy boxes. We'll make a decision once we move into our new space!