bunk beds
The Ultimate 12 Days of Christmas Kids Room Shopping Guide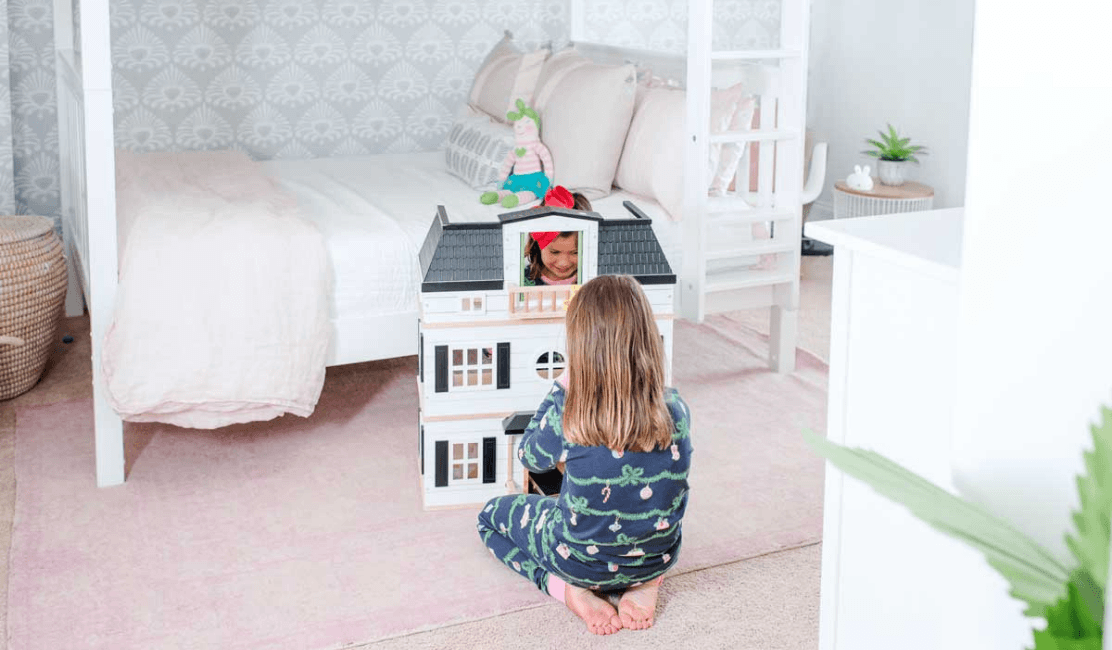 It's the most wonderful time of the year and we all want our kids to have the best holiday experience, right? One sure way of doing that is by creating a magical and exciting atmosphere in their rooms. With the 12 Days of Christmas drawing closer, it's time to start shopping for the perfect kid's room furnishings. Whether you're looking to give your child's room a complete makeover or just add a bit of holiday cheer, our 12 Days of Christmas Kids Room Shopping Guide has got you covered.
Day 1: Choosing the Perfect Bed for One Child
When choosing the perfect holiday gift, a bed that encapsulates both function and fun can make a significant impact on a child's room. Toddler beds with top tents add a whimsical twist to bedtime, transforming the routine into an adventure. These beds not only provide a cozy sleeping area but also carve out a playful space where imagination can run wild. For older children, a sleek, modern-style queen size bed can provide a much-appreciated upgrade. Beyond offering more sleeping space, these beds often feature versatile designs that can adapt to changing tastes as your child grows. Like elevate it to a loft bed for the ultimate space-saving design with storage and study underneath. Remember, the bed you choose should offer more than just comfort – it should also reflect your child's unique personality and style.
Day 2: Choosing a Bunk Bed for Multiple Kids
Navigating the world of shared room decor can be a challenge, but finding the right bunk bed is a great start. Bunk beds are a practical solution when accommodating two, three, or even four kids in the same room. When choosing a bunk bed, prioritize sturdy designs that are built to withstand the lively energy of kids. Innovative models offer staircase entries that double as storage spaces, allowing for effortless organization while saving precious square footage. For an additional touch of fun, a slide attached to the bed can turn every morning wake-up call into a playful adventure with a bunk bed with slide. Remember, a good bunk bed is more than a space-saving utility; it's a place for your kids to dream, play, and grow, making it a worthy addition to your 12 Days of Christmas shopping list.
Day 3: Selecting Kids Bed Add-Ons
Choosing the right add-ons for your child's bed or bunk bed can enhance both their comfort and convenience. A bedside tray, for instance, provides a handy spot for keeping beverages, snacks, or a favorite toy within easy reach. Magazine racks or bookshelves attached to the bed can encourage a love of reading by ensuring their favorite books are always at their fingertips. For larger beds or bunk beds, consider longer trays that can hold both drinks and books. When selecting these add-ons, it's important to consider coordinating the finish with the color of the bed for a harmonious look. Available options often include white, natural, or chestnut finishes. Alternatively, opting for a contrasting finish can add an intriguing visual element to your child's room. Remember, the little details can make a big difference in creating a functional and enjoyable space for your child.
Day 4: Utilizing Under-Bed Space
When it comes to maximizing the functionality of your child's bedroom, the space underneath the bed or bunk bed can prove to be a valuable asset. A trundle bed, which slides out from under the main bed, is a perfect solution for sleepovers, transforming your child's room into a delightful hub for friends to stay the night. Alternatively, under-bed storage drawers or an under-bed dresser unit offers an excellent solution for maintaining a tidy room, providing ample space for stowing away toys, clothes, and other belongings. The addition of a trundle or storage drawers not only optimizes the bedroom space but also enhances the bed's functionality, making it a perfect addition to a new bed for year-round sleepover fun and orderliness.
Day 5: Small Nightstand
A small nightstand is a thoughtful gift for a child of any age, offering both functionality and style. It provides easy access to a lamp, thus easing their reading before bed, and a convenient place to set their drinks. The nightstand also offers a perfect spot for your child's favorite books, fostering a love for reading. Additionally, it can come with one storage drawer and charger or three storage drawers, wherein they can neatly store small personal items. Available in white, natural, or chestnut finishes, these nightstands can blend seamlessly with existing décor or add a contrasting pop of color. A small nightstand is truly a practical and charming addition to any child's room, making it a notable inclusion in your 12 Days of Christmas shopping list.
Day 6: Kids Benches
A strategically placed bench, whether a small square kids bench or long kids bench, is a versatile accessory that boosts the functionality and aesthetic appeal of a child's room. Ideally positioned at the foot of the bed, a bench provides a comfortable spot for children to sit while putting on socks and shoes. Moreover, it serves as extra seating when friends come over for playdates. The design and color of the bench can be chosen to either harmonize with the existing decor or offer a contrasting accent. A well-selected bench truly enhances the overall ambiance of a kid's room and is a must-have addition to your 12 Days of Christmas shopping list.
Day 7: Dressers for Kids Rooms
Dressers can be a game-changer when it comes to organizing your child's room. Available in both small and large sizes, these items can accommodate a variety of kids' essentials, from clothing and accessories to toys and blankets. A small dresser can neatly fit into tight corners, while a large six drawer dresser offers ample storage space to keep the room clutter-free. These dressers are crafted from solid wood, making them both sturdy and durable. They are designed to withstand the test of time, ensuring that they'll serve your child's needs for many years to come. With their superior functionality and long-lasting build, dressers are undeniably a valuable addition to any child's room, deserving a spot on your 12 Days of Christmas shopping list.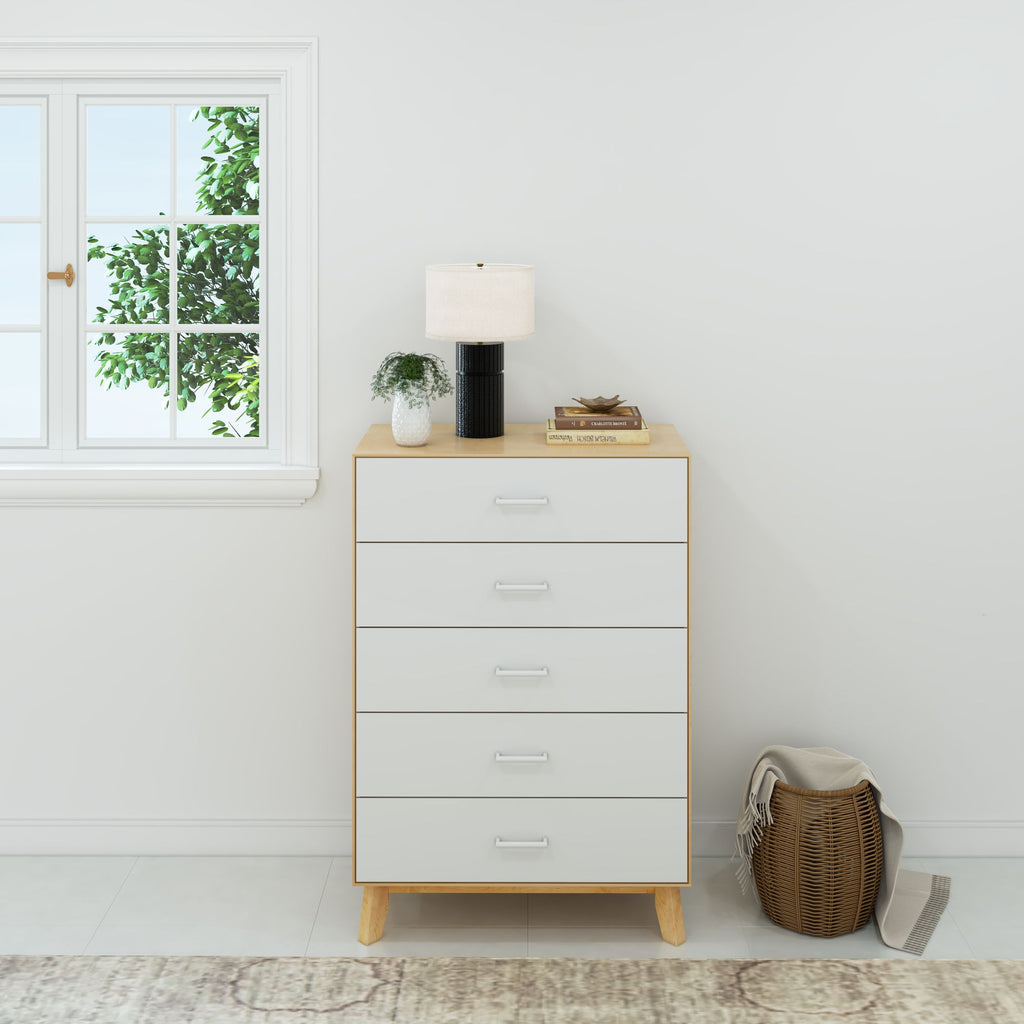 Day 8: Modern Kids Bookcases
Modern bookcases are an excellent addition to your child's room, especially for young bookworms. With innovative designs offering multiple shelving options, these bookcases can not only store a variety of books, but also display toys and trinkets in an organized manner. The array of styles, ranging from ladder-style bookcases to multi-tier cube units (our favorite is the mid 8 shelf), cater to different preferences and room decor. Children love having their favorite reads easily accessible, and a well-designed bookcase can inspire them to explore more literature. This Christmas, give your child the gift of a neat, dedicated space for their literary adventures. With its practicality and aesthetic appeal, a modern bookcase deserves a spot on your 12 Days of Christmas shopping list.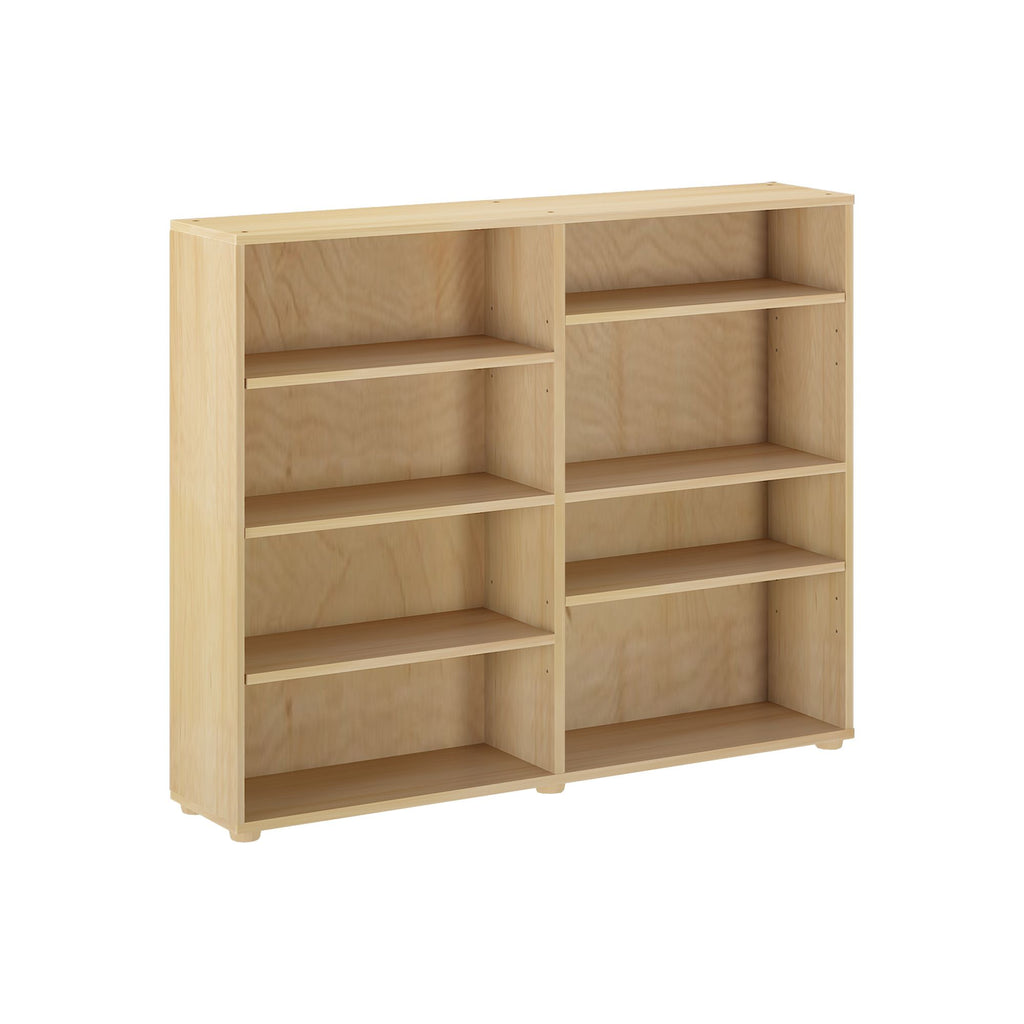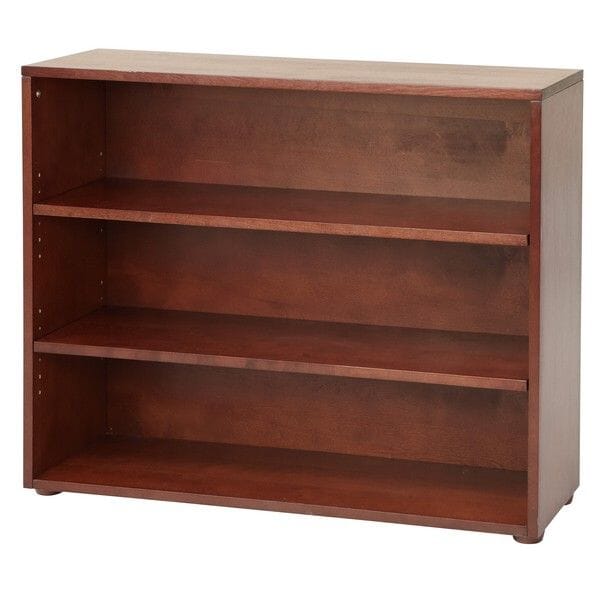 Day 9: Solid Wood Desks for Kids
A well-crafted solid wood desk is an excellent addition to a child's room, enhancing it as a space of creativity, imagination, and learning. Available in both small and larger designs, these desks accommodate different room sizes and needs. For children who love to draw, paint, or craft, a desk provides the perfect workspace for their artistic endeavors, helping their imagination run wild. On the other hand, it can also serve as a dedicated area for studying and completing homework after school, reinforcing their independence and sense of responsibility. Many of these desks come with built-in storage drawers, offering a convenient spot for organizing art supplies, books, or school materials. A solid wood desk, with its robustness and functional design, is a valuable investment that can grow with your child over the years, making it a must-have item on your 12 Days of Christmas shopping list.
Day 10: Kids Desk Chair
A solid wood chair is the perfect compliment for a kid's desk, offering comfort and style while they engage in creative activities or study. These chairs come in a variety of color combinations, providing an opportunity to add a pop of color to any matching kids' furniture set. You can choose a chair that matches the desk for a cohesive look, or select a contrasting hue for a bold, visually dynamic effect. Not only does the chair serve a functional purpose, but it also enhances the overall aesthetic of the room, making it an exciting place for your child to learn and play. Therefore, considering a solid wood chair in your favorite color combination is an excellent idea for the tenth day of your 12 Days of Christmas shopping quest.
Day 11: Low Profile Memory Foam Mattress
A good night's sleep starts with a comfortable and cool mattress specifically designed with kids in mind. A low-profile memory foam mattress is the way to go. Memory foam molds to your child's body, providing optimal support for their growing bodies and ensuring a restful, uninterrupted sleep. Furthermore, it's designed to stay cool, preventing overheating during the night and contributing to a more comfortable sleep environment. Moreover, the low-profile design is particularly suitable for kids, making it easy for them to get into and out of bed. As such, a memory foam mattress is an essential item for your next kid's room makeover and a perfect finale to your 12 Days of Christmas shopping list. With this investment, you'll not only ensure your child's comfort but also promote their overall health and well-being by enhancing the quality of their sleep.
Day 12: Watch it Grow
For the grand finale of your 12 Days of Christmas shopping list, consider gifting a truly practical and long-lasting present - a grow-with-me bed. These beds are uniquely designed to adjust and transform, serving your child's comfort needs from toddlerhood to adolescence. Beginning as a cozy, safe space for your young one, the bed can extend its length and adjust its frame as your child grows, eliminating the need for frequent bed replacements. Some designs even come with additional features like built-in storage or a convertible desk space, further enhancing their functionality. Embracing both practicality and style, a grow-with-me bed is a smart investment for the future that your child is sure to appreciate for many years. So, make this adaptable piece of furniture the star of your Christmas shopping, giving your child a bed that grows and changes just as they do.
Best Kids Room Gift of 2023 - Start Shopping Now
The holiday season is all about creating memories and bringing joy to our loved ones. With our Ultimate 12 Days of Christmas Kids Room Shopping Guide, we hope you've got some great ideas to kick-off the holiday celebrations right. Remember, whatever furnishings you choose, make sure they reflect the personality and interests of your child while keeping the holiday spirit alive and well. Happy shopping, and most importantly, happy holidays!