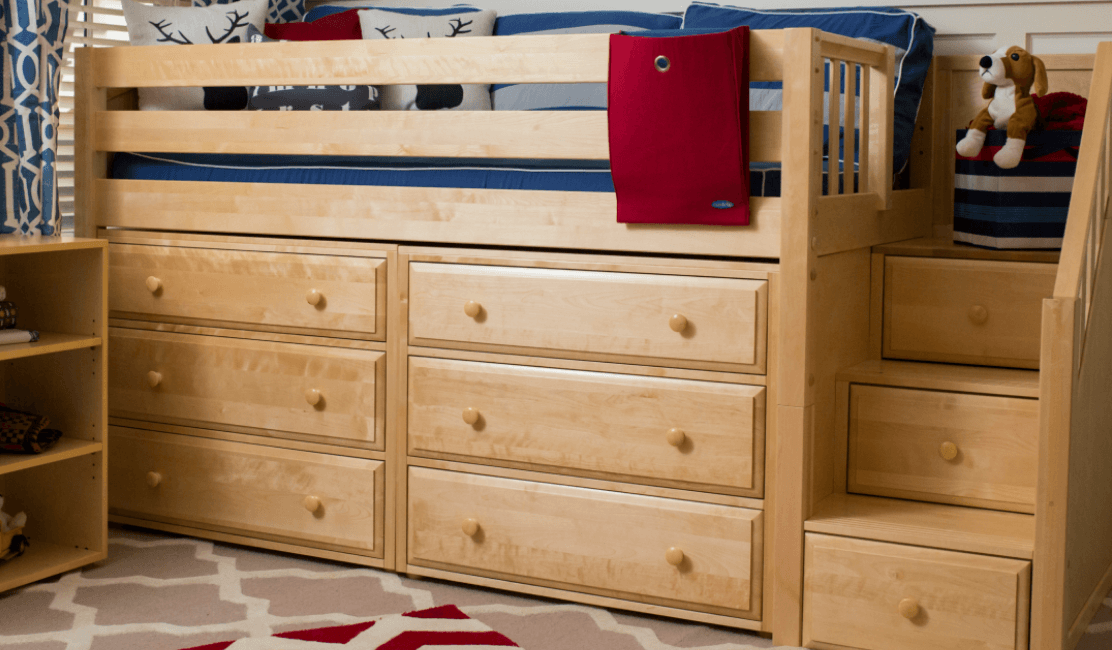 Little ones love the idea of an elevated bed, but parents usually err on the side of caution. So, we created a very safe, low-to-the-ground option that works for everyone. Meet the "Great"
twin low loft bed with storage
, one of our best selling kids beds with stairs and optional study desks and storage. It's available in white, natural and chestnut finishes, and it JUST might be the perfect addition to your kids room. Why is this low loft bed with stairs and storage so awesome? Here are 5 quick reasons.
1- Staircases are the safest way for your child to climb.
If your child's room affords you the space to add a staircase to the end of the low loft, then we highly recommend a staircase entry. It's the safest option out there as it not only provides the largest surface to step on, it also has a built-in sturdy handrail. (Here are the differences and
pros/cons between staircases and ladders
.)
2- It's easier to change the sheets on this low loft!
The combination of the low height on this bed + the staircase side entry will have parents rejoicing when it's time to change the sheets. It's easier to reach the top of a low loft bed as it sits close to the ground (total height is only 50.75 inches) plus the stairs make it easier to climb and give parents extra space to tuck sheets and comforters under the mattress. (Tip: use a low profile mattress for extra safety and convenience!) Shop mattresses for loft beds.


3- The space underneath maximizes bedroom space.
Guest bedrooms and kid's rooms are often small with limited square footage. Make the most of every inch with the Great low loft bed with storage. You can add dressers, desks, bookcases or toy storage underneath this low loft; a best selling kids bed with storage. There are dozens of options, and we have a guide that helps you create the perfect storage loft bed configuration.
Start with the Great low loft with stairs and then design your space underneath, creating a functional look. Shoppers will love the variety of storage options to tidy up throughout the year or the desks for homework and studies. This is a study/sleep combo that delivers.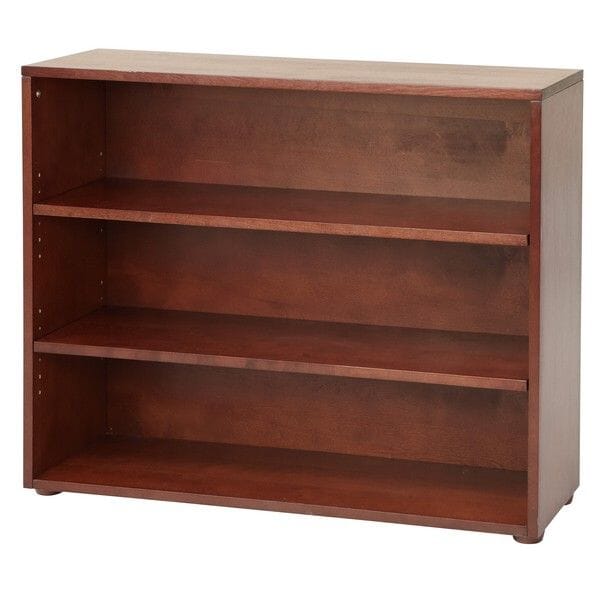 4 - Staircase drawers add storage!
Did you know that each stair step is a drawer on the Great? That's like having a dresser or toy bins attached to your bed! Each drawer is very deep, capable of holding clothing, toys, books, electronics or small sports equipment. Kids will enjoy cleaning up their rooms when they have a quick, easy place to store their belongings. (
Read why storage lofts work and what to consider
.)
5 - Change this bed easily over time. It's the perfect stepping stone!
We think the Great is the perfect bed for an elementary aged child. We usually recommend elevated beds for boys and girls age 6 or older (although you know your child best). But, the Great can quickly convert into medium high loft, high or ultra high loft with our leg extenders as seen below. In fact, this "Star"configuration is our most popular High Loft with staircase. So, this Great low loft bed with stairs.... becomes this Star high loft with stairs!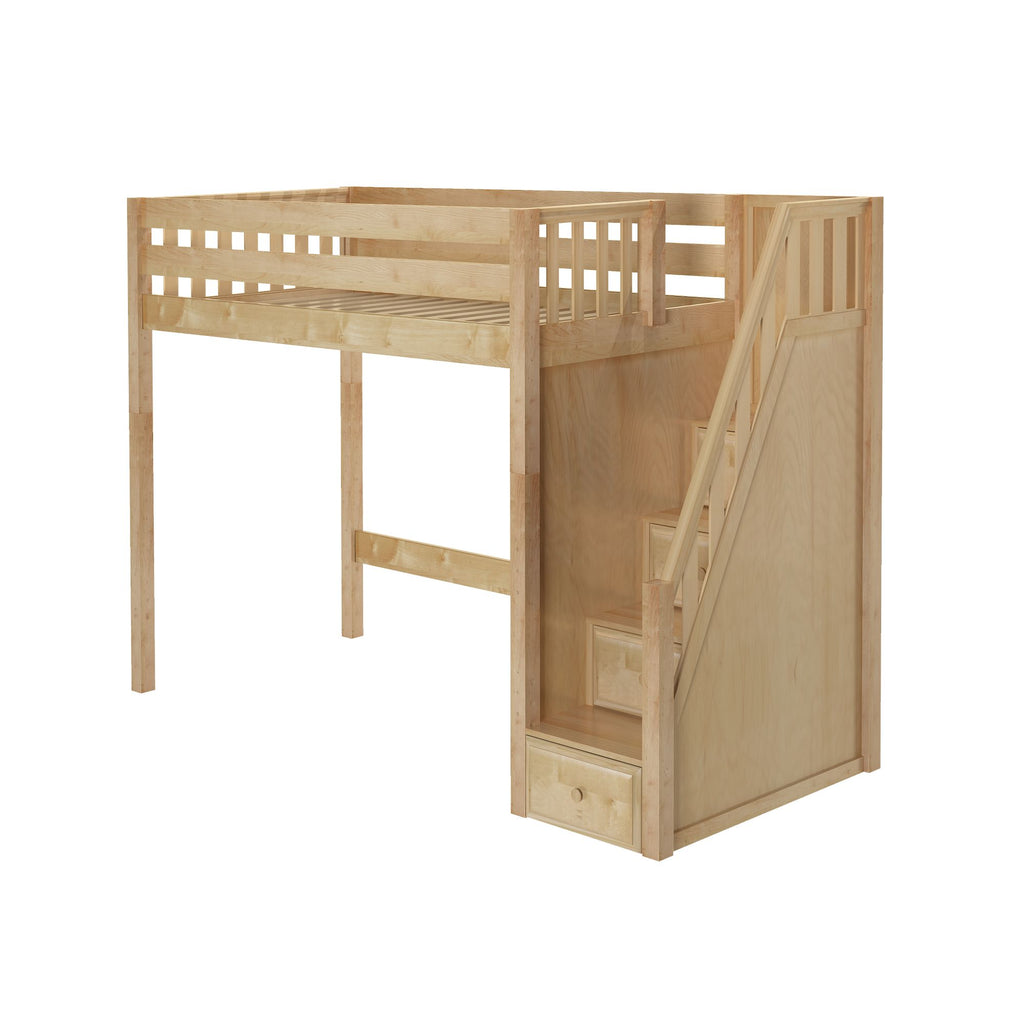 If you'd like assistance purchasing the Great low loft with stairs or any of our other loft beds (we have several other styles!), please contact our friendly customer service team. We are available online via our chat tool during business hours. You can also start the process by build your own unique bed with storage!