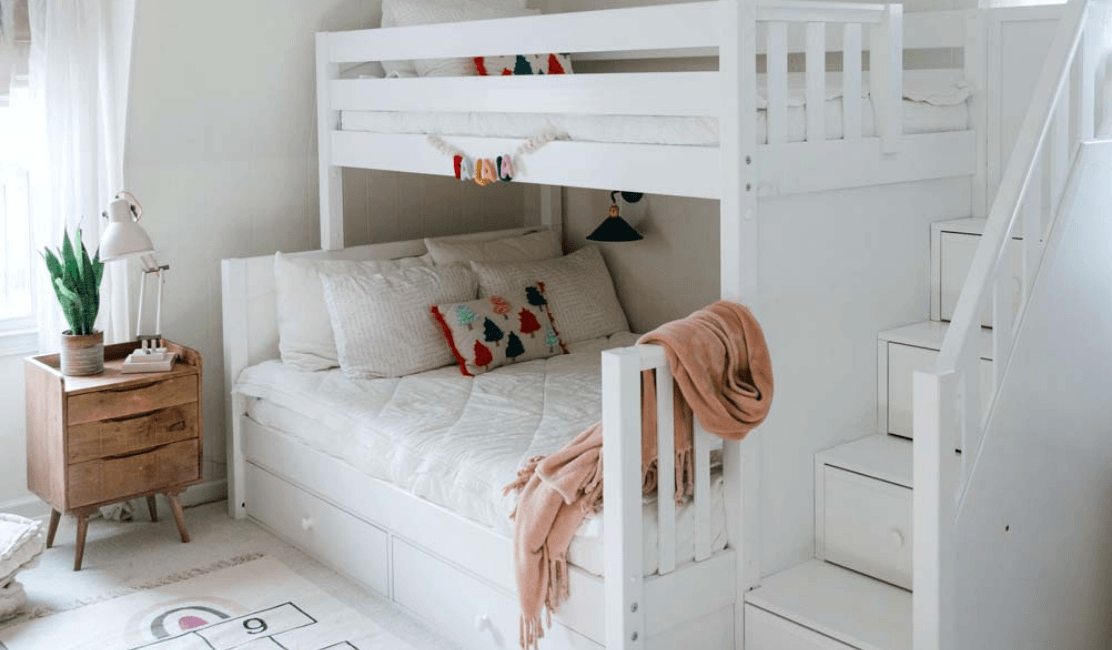 Has it happened? Have your kids started begging you for bunk beds? Well, you are definitely not alone! Bunk beds are practical and functional for many shared bedrooms. But how can you be sure they are ready for this fun sleeping arrangement? Take it from one of our most seasoned bunk bed experts (yes, we have quite a few of them!) Here are some insider tips that you may want to consider before making your decision!
1. Space Saver
Bunk Beds are a great way to save on space – you can easily sleep 2, 3, or even 4 kids in one room while everyone still has the comfort and space of their own bed. This can free up space for a much-needed guest room or playroom. But before you jump at the opportunity, consider whether the kids have similar schedules and that their sleeping habits won't interfere with each other. To make sure everyone is well rested, older kids will need to agree to abide by the youngest' needs – lights out at the appropriate time, no music or electronics - so everyone can get a good nights rest.
2. Safety First
If you still have babies or toddlers in the house, make sure the top bunk stays out of reach. While extra tall safety rails (ours are a full 14") and Staircases or ladders with handrails are a great way to make bunks extra safe, you have to have a strategy that prevents young kids from climbing up. Some people opt for taking off the straight ladder during the day, or only using the bottom bed until the youngest sibling has proven they can handle the climb safely. No matter what age your children are, you should never accept or allow horseplay on a bunk bed. So "play" it safe – or no bunkbed!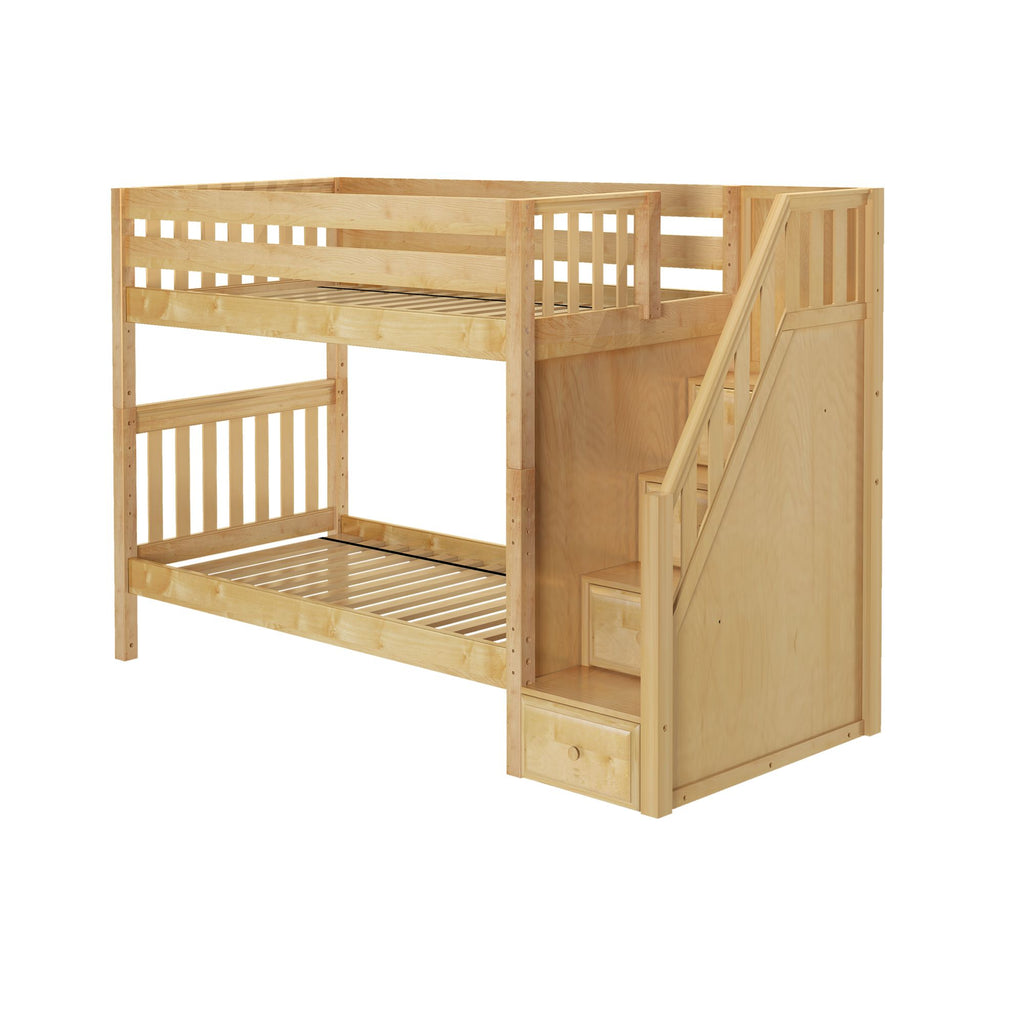 3. Bed Options
If you are not sure your youngest one can handle the elevated bed, consider a bunk that can be separated into 2 beds. This way, you can set the beds up on the floor first, and only stack them once you are absolutely sure your kids are ready.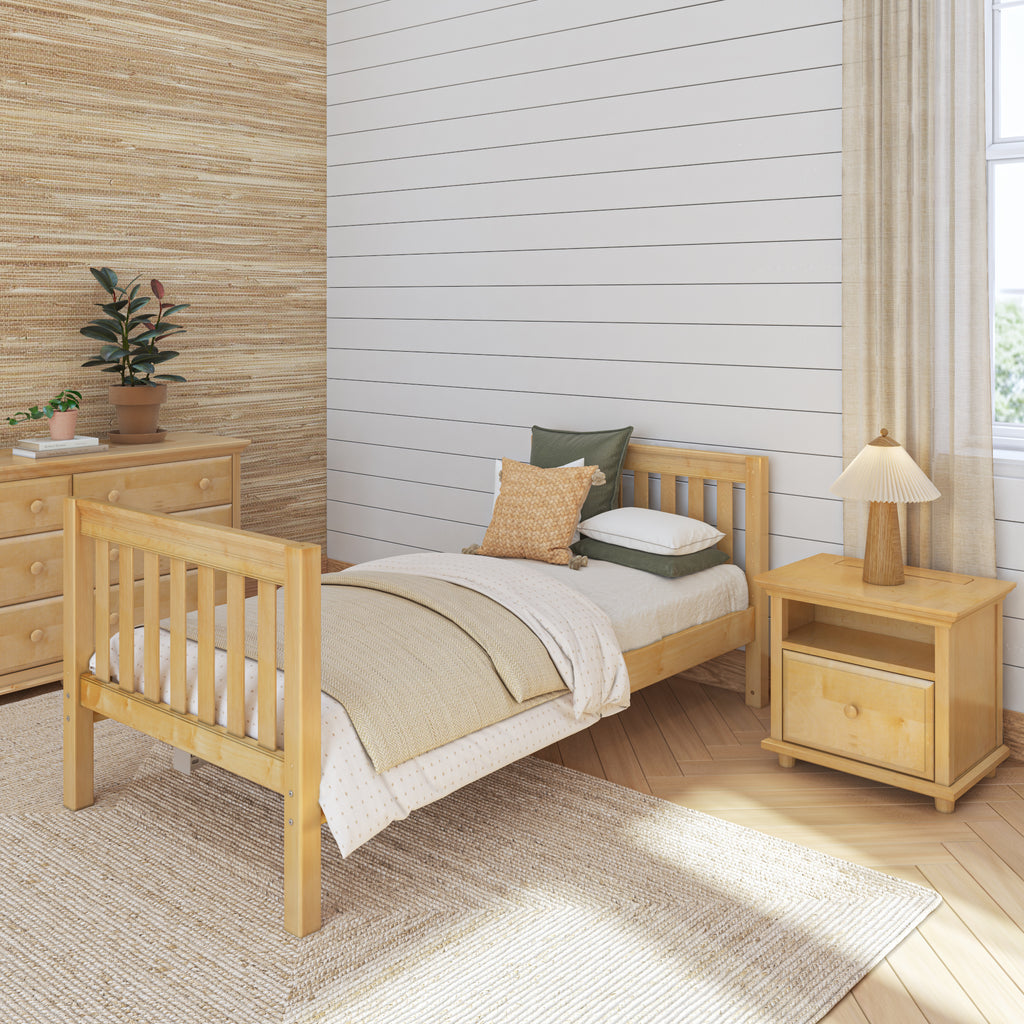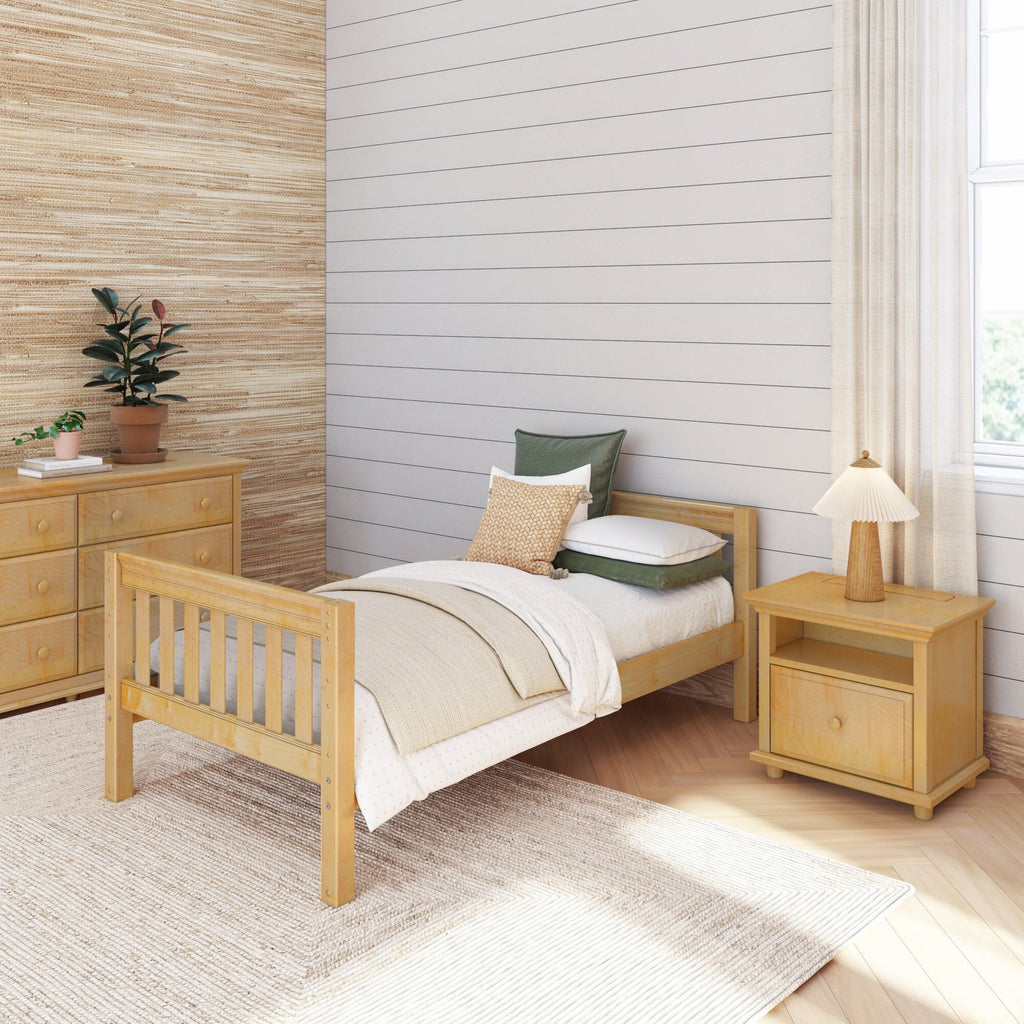 4. Assign Sleep Quarters
A traditional bunk will only have space for one at the top – so make sure that is clear to everyone well in advance to prevent the battle for the top bunk. And if the kids can't agree? Maybe consider a Corner Loft or Bunk which combines 2 elevated beds across one corner of the room. This is not only a great way for both kids to get "top bunk" but enables you to use the space underneath for study, storage or lounging.
5. Climb Comfortably
This one is for you, parents and grandparents: Can you trust your kids to keep their bunk neat and tidy? Especially the top! If not, you may have to climb up there to make the bed and ensure overall health and hygiene is properly maintained ;) So – make sure the way to get up on the top bunk is comfortable for you too, as it's not just the kids that are going to climb up there. We recommend a staircase if you want to make sure everyone makes it up and down with comfort and ease.


Also, did you know that a low profile mattress (5") not only maximizes safety rail height and headroom at the top and bottom bunk, but also makes putting sheets much easier on the top bunk, as it's lighter and more flexible and therefore easier to lift at the ends and corners.
Chat with the Bunk Experts
If you're ready to shop bunk beds but don't really know where to begin, don't hesitate to contact our design team. We are here to help you choose the best bunk bed configuration for your space - no matter how large or small. We're ready on our online chat tool to discuss our fill out our design form.
Not Ready for Bunk Beds?
Are your kids not quite ready for bunks? No problem! Any of our Maxtrix beds can be converted into a Loft or Bunk later. Every bed is part of our incredibly versatile furniture system that can be changed over time as your needs change. So simply start with a toddler bed or a beautiful traditional beds and set it on the floor, and add a second bed or leg extensions when your kids are old enough to sleep high. You can also add a cute top tent and trundle to make your "starter bed" extra special! Contact our design team to get started.