back to school
Create Inspiring Spaces to Learn and Play - School from Home Solutions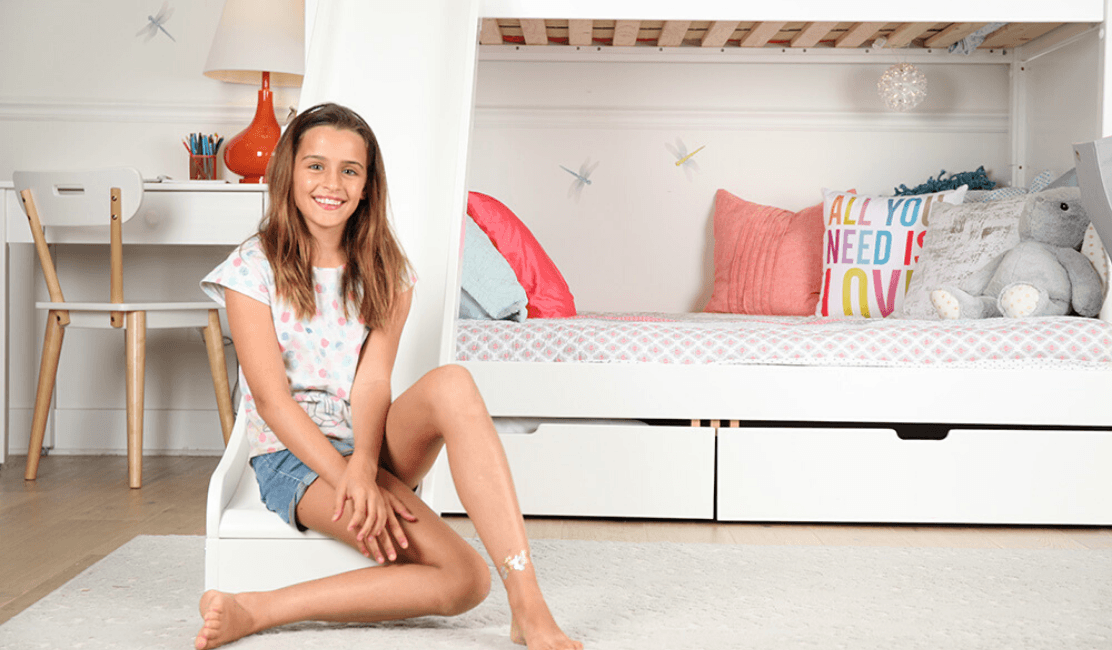 Whether you planned for another year of homeschool or e-learning, or without much notice your kids have started virtual learning, your home is an all-inclusive location for sleep, study and recreation. As we spend more time indoors, get inspired with designs intended to help your kids - toddler to college - learn, play and hangout. Your home is now everything! For an all-inclusive roundup of all of our solutions, visit our School from Home Collection with easy to shop collections based on your child's age - preschool to college - and functions like sleep, study and play. 
Classroom Learning for Preschool and Grade School
Now that your student is home studying and completing assignments, the most functional piece of furniture you'll likely need to invest in is a desk. Whether your toddler needs a play table for drawing, crafting and coloring or your elementary/middle aged child needs a student desk for workbooks, Chromebooks and at-home school activities, there are desks of all sizes for all needs.  
All kids desks are high quality with solid wood construction and easy to open/close soft close drawers (so little fingers are protected). Student desks, long desks and desk with drawers all come in white, natural or chestnut finishes. 
Desks are made to stand alone or work with other Maxtrix furniture to create configurations that combo pieces together (think Lego blocks). And, just like Legos, the pieces can be 'taken apart' and separated at any time.
Combine Sleep with Study - Beds with Desks 
For the most efficient design and to optimize space - particularly for shared rooms (and to keep homeschool out of main living ares that you want to keep tidy), try a bed with desk combination. They are truly functional and space saving. From low beds to mid or tall heights, desks slide ride underneath the bed frame, which maximizes bedroom space.
Here are examples of low lofts with desks, which are perfect for elementary/middle school aged students:
From there, raise the bed higher for more headroom space underneath the loft, which is better for high school and college.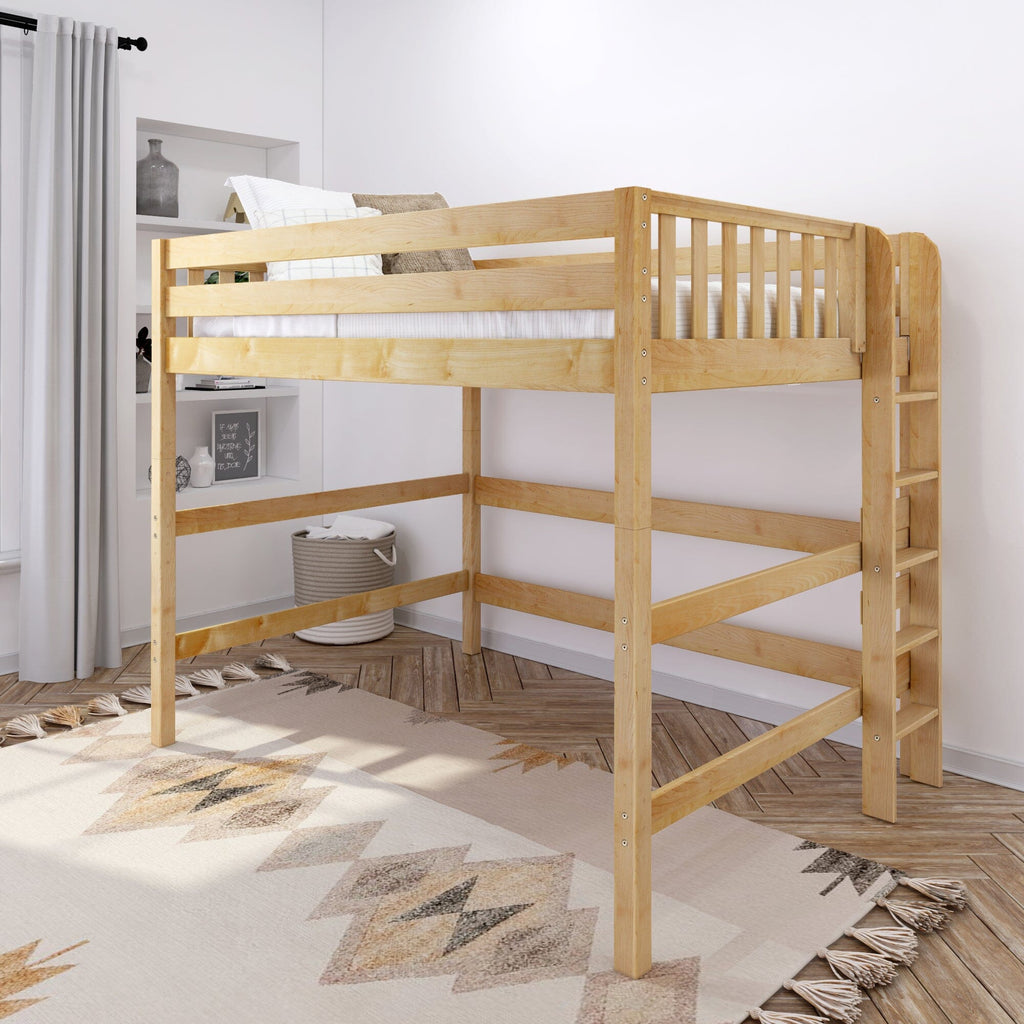 This idea even works for shared bedrooms with beds designed to sleep two or three in a corner bed style for elementary and high!

Hangout Spaces for Teens and College Students
With College students homebound, overwhelming the consensus is the loss of independence that comes from remote dorm/apartment living. Help them recreate their former living quarters with bedroom ideas suitable for teens and college students. Many like the feeling of loft living which allows for ample space underneath for a long study desk or hangout area. 
Opting for a larger bed like a Twin XL, Full XL or Queen gives even more floor space underneath for them to make it their own. Here are some featured designs for creating dorm-life at home: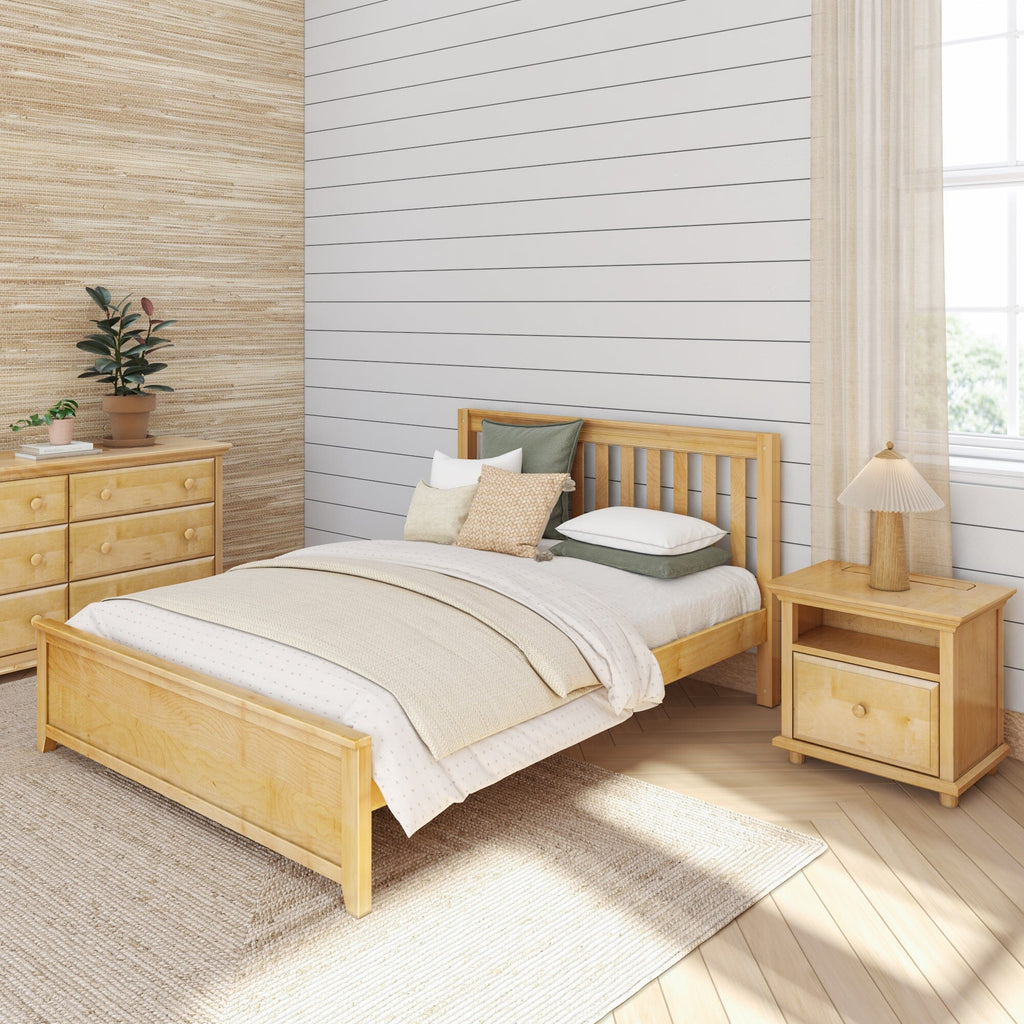 Playground Fun with Indoor Play Beds with Slides and Tents
While your older children and teenagers appreciate more sophisticated living quarters, your toddlers and kids likely still need creative spaces for burning energy and having fun. That's the heart of our play bed designs. They allow for safe, indoor activities that really invite kids to be imaginative and explorative with fort beds Princess beds. Beds with tents, curtains and towers engage younger children and bring hours of fun. See all of our fun kids beds. 
Older kids in the home? Bedrooms and play rooms instantly become indoor playgrounds when you introduce a slide. And, believe us, kids love beds with slides. They are the most popular bed designs at Maxtrix for a reason.
Here are some of our favorite Slide Beds for Boys and Girls. 
[product handle="medium-twin-over-full-bunk-bed-stairs-slide" style="long"] 
[product handle="twin-high-bunk-bed-slide-platform" style="long"] 
[product handle="twin-medium-bunk-bed-slide" style="long"] 
[product handle="twin-low-loft-bed-with-angled-ladder-curtain-top-tent-tower-slide-closeout" style="long"] 
[product handle="medium-twin-over-full-bunk-bed-slide" style="long"] 
Need or want to do both? Combine study and play solutions into one bed design as it's possible with our configurable beds.
Create a Unique Bedroom Setup for EVERYTHING
We all know your home is required to be everything now. Classroom. Work. Playground. All in one. If you need help designing a unique bed that sleeps one, two, three or more, or if you want a bed that has it all, there is something for everyone. Our bed designs are endless. Contact our Design Team to get started.