boys beds
Mom Selects Twin Bunk Beds with Slide for Boys Shared Room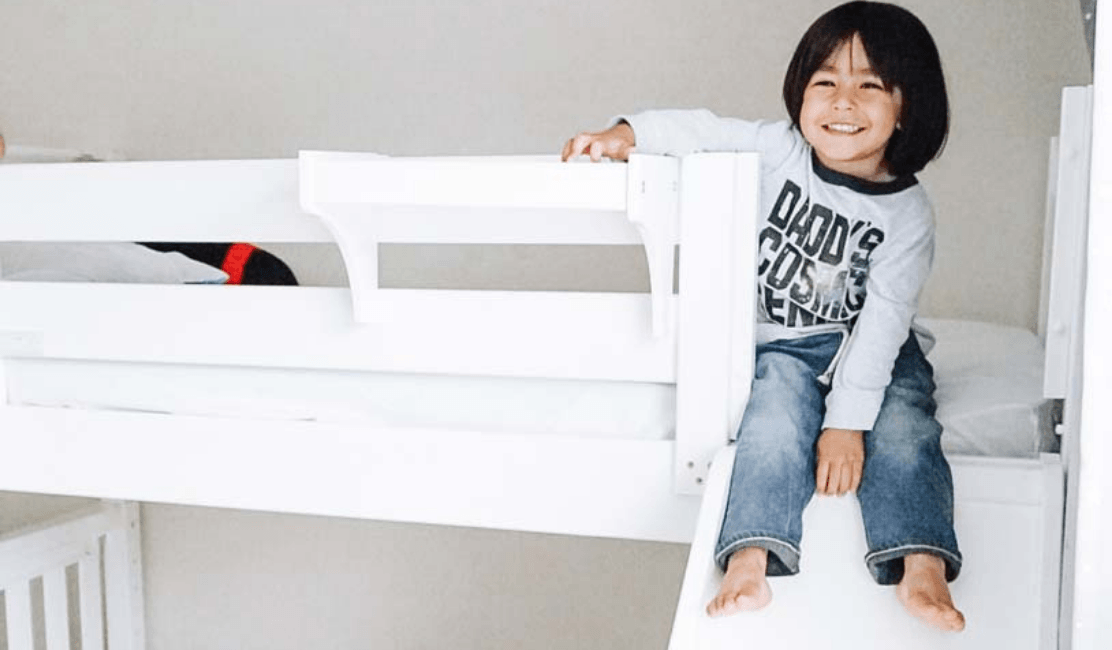 Whether your home is in need of a little play space for Summertime Fun, play dates, at-home learning study breaks or Winter indoor play, slide beds are the way to go! With the extra bed provided by bunk beds, siblings, cousins, neighbors or friends can join in on the fun. That's exactly what Mom, Maria Khan, aimed for when shopping for her boys' shared bedroom. She knew they had always wanted a bunk bed with slide, and she was finally able to upgrade their room just in time for Summer Fun before Back to School started. (Shop her collection)
Maria has a great design eye with the selection of the Jolly. We added a slide to our best selling twin bunk bed style for the ultimate combination of fun and function. As a medium height bunk bed, there's more space between the beds, but it's still low enough to the ground for little ones to climb safely. Plus, this bed fits average 8' ceiling heights. See Fit & Measurement Guide.
When it comes to safety, Maxtrix beds are built to last. Slide beds by Maxtrix are sturdy beds with rock lock connections. So, as the boys get older, they will continue to hold up with high quality wood and support mechanisms. The slide is designed extra sturdy and features a curved landing area, with 3" high sides.
See why this classic stacked bunk bed design is so popular with Moms AND kids. Hear more from Maria directly. 
Boys Shared Room Featuring Slide Bunk Bed
I came across to the Maxtrix page on Instagram and instantly fell in love. The customization part was an eye catcher for me. I knew I would be able to get a bed that would fit our needs and the room size. 
My kids love slides and playtime, and they always wanted a bunk bed with a slide.
The Maxtrix staff is super friendly and answered all our questions in a timely manner. The quality of the bed is amazing, and it was delivered very quickly.  
The bed was very easy to setup, and the instructions were very helpful. Everything was packed in several boxes with the instructions on it. The boys' room to begin with was pretty small, and I was able to fit it in there perfectly. 
I do plan to reconfigure the bunk beds as the kids grow. We might set them up as two separate twin beds and remove the slide. It's nice to have the design versatility.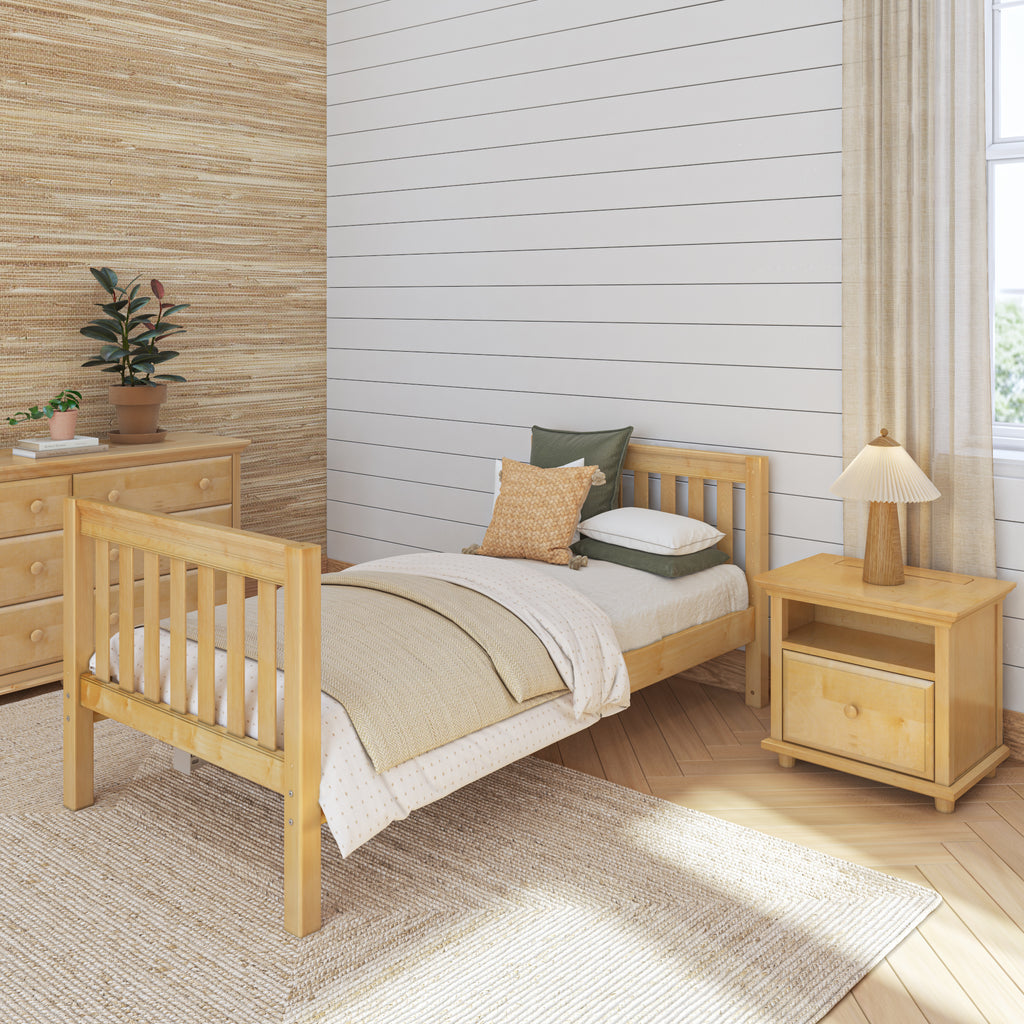 Maxtrix is my favorite furniture brand. I definitely recommend it to all the Mamas out there. Look no further. 
Accessorize Your Bunk Bed with Slide 
Maria also chose specific add-ons for her boys' bunk beds. The under-bed trundle bed provides extra sleeping accommodations for a third person. The trundle easily slides back under the bunk beds when the bed is unused.
The boys also have access to drinks and books on the top bunk with Maxtrix bedside trays and storage. It's one of our number one accessories for any type of bunk bed so kids minimize the number of times they have to climb up and down for their favorite items.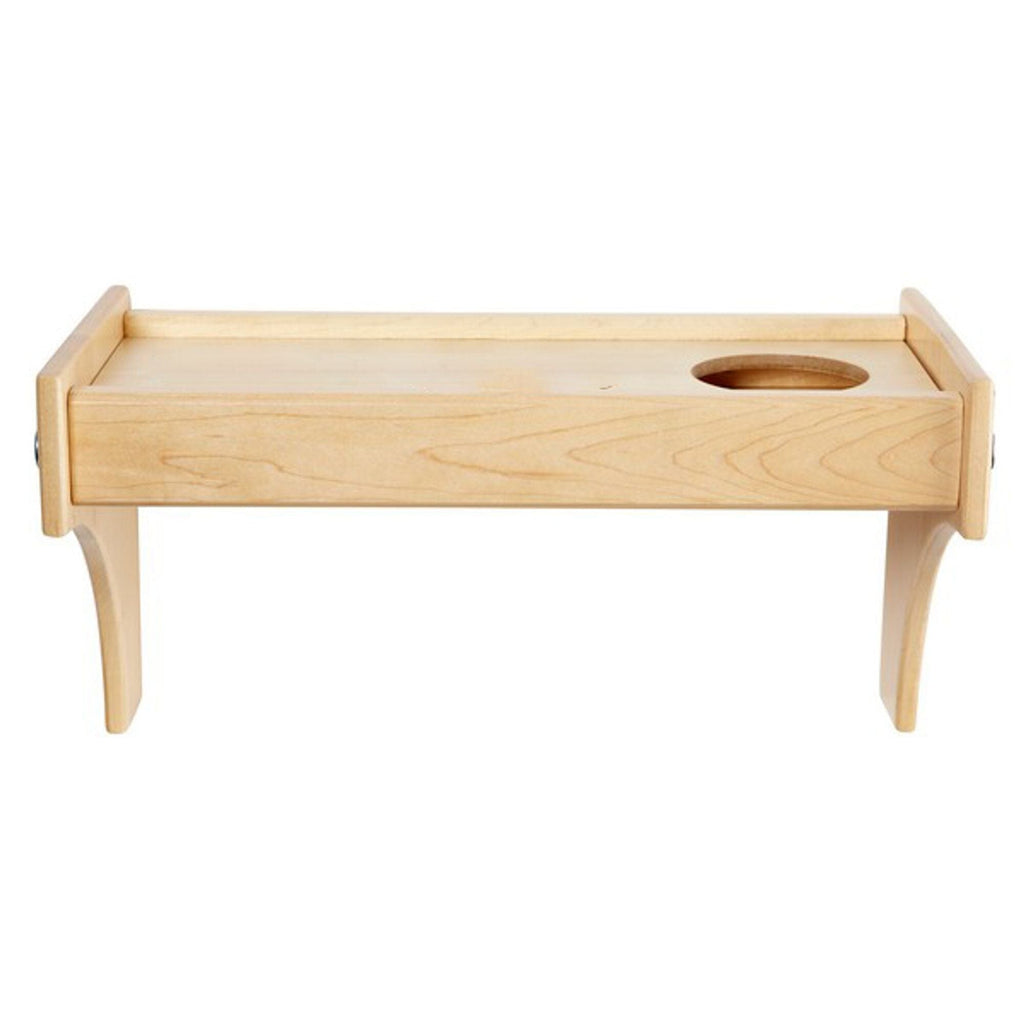 Other under-bed or bedside storage accessories include magazine racks, under-bed storage drawers or dressers and Maxpacks. Shop the full collection.
Love Maria's look? Shop her full collection now or head over to our Design team for assistance creating the right bed for your space.