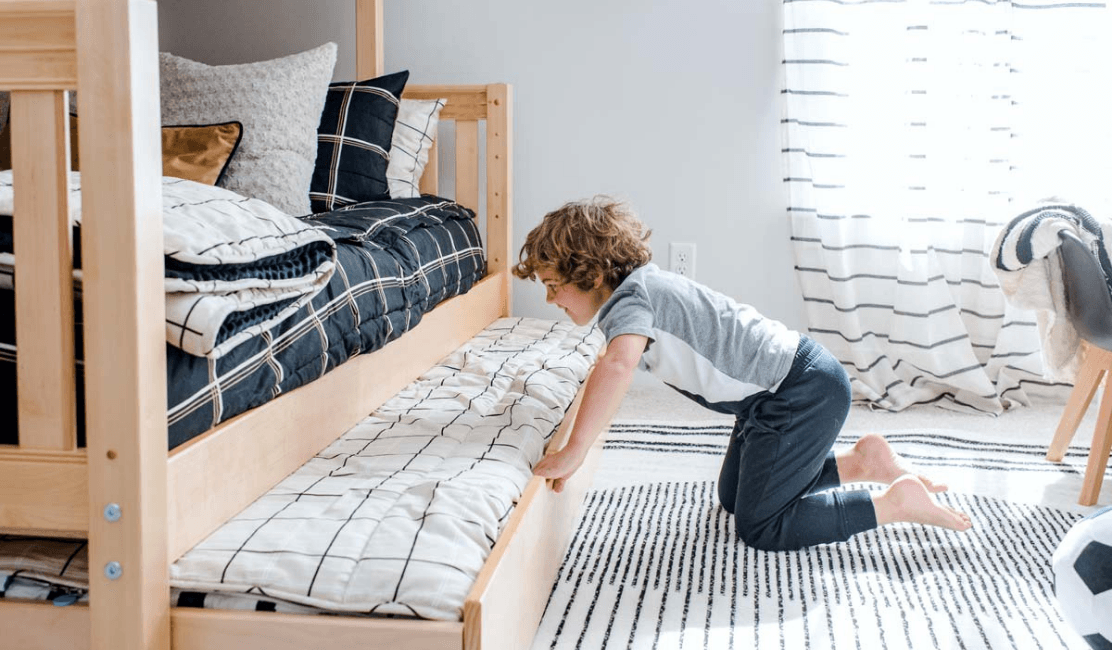 Are you getting ready to host family and friends? On top of buying Christmas and Holiday gifts, you might be searching around for guest accommodations. Whether you're expecting families with little kids or teenagers or singles, we have plenty of bed solutions.
Need to Sleep Two or even Three in a room?
Convert your child's bedroom into a space that sleeps two or three! Not only will you have Holiday guests taken care of, but think about the many play dates ahead. And what if two kids share a room? We have you covered with unique beds like bunk beds and loft beds that sleep many - three, four or more! Add a trundle to any of our bunks or stand-alone beds to add another comfy spot for overnight guests!


With Bunk Beds, your options are almost endless with bed designs that range from classic twin bunks or twin over full bunk beds to L-Shaped corner bunk beds or tall, stacked triple bunk beds for three.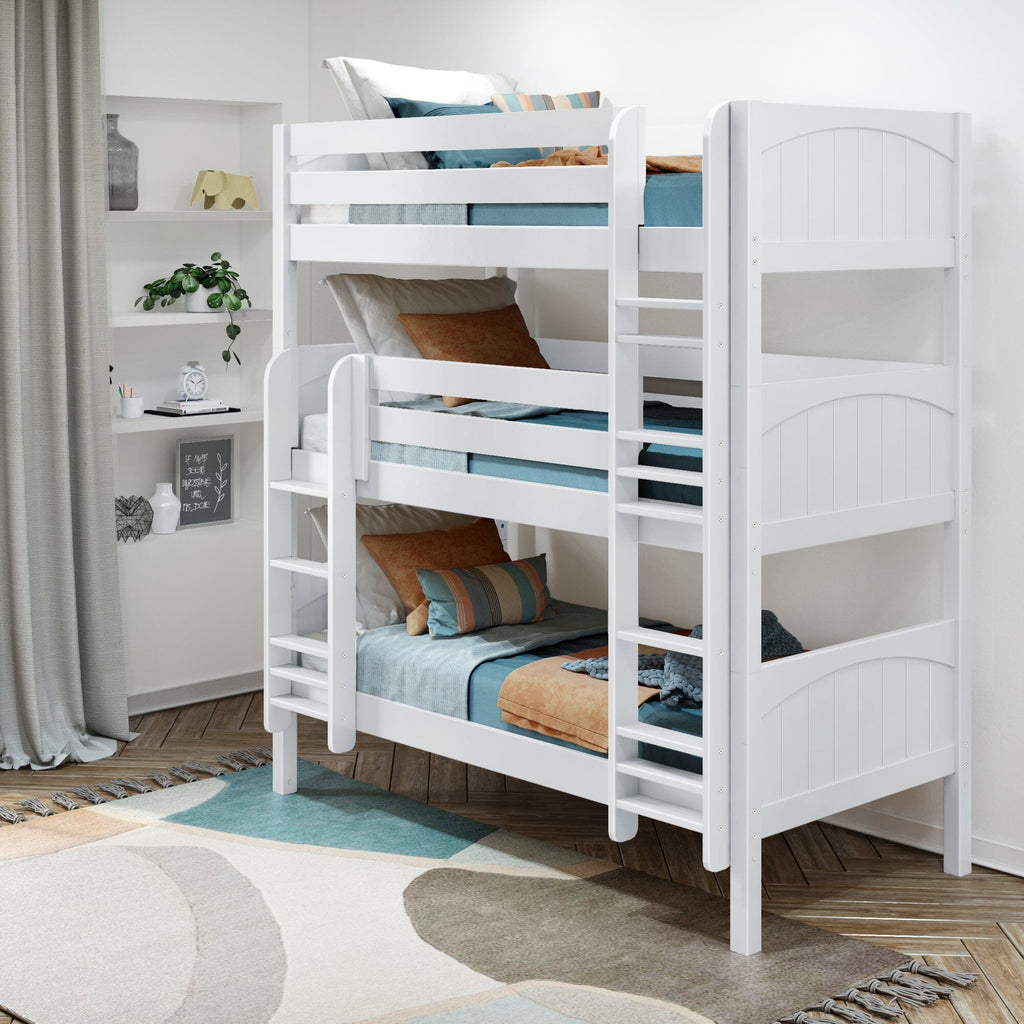 Needing to sleep even more? Quadruple bunk beds accommodate four or even six with trundle beds.
Or, go bigger with our Queen over Queen bunk beds! They are sure to make any guest room the ultimate bunk room for many!
Add Some Play Room Fun + Functionality
Playrooms are great 'extra' bedrooms for guests; especially children! Have a giant sleepover in the playroom while the adults enjoy some 'quiet' time away. And do we have some fun kids beds to perfectly fit a playroom theme - these are definitely not just made for sleeping!


The best part about these bed options - they are fun today but they can be reconfigured over time. So, as your kids get older, the play bed can convert into anything you want - a loft bed with storage, a stand-alone twin bed, a triple bunk bed... it's all possible with the Maxtrix® System.


Forget the Pullout Couch! Try a Daybed.
Daybeds are so functional for many spaces - front dens, extra bedrooms, small sun rooms. You can pretty much add them to any space. Think outside of the pullout couch box and opt or a pretty daybed. Add a trundle to easily sleep two! This option is available with and without the side front guard rail.


Transform the Guest Bedroom
If you're in the market for two twin, full or queen beds, we can help there as well. Need to sleep two adults? Two teenagers? Two kids who keep each other up at night with a shared bed? Just grab two traditional beds or take a look at our Adult Bunk Beds.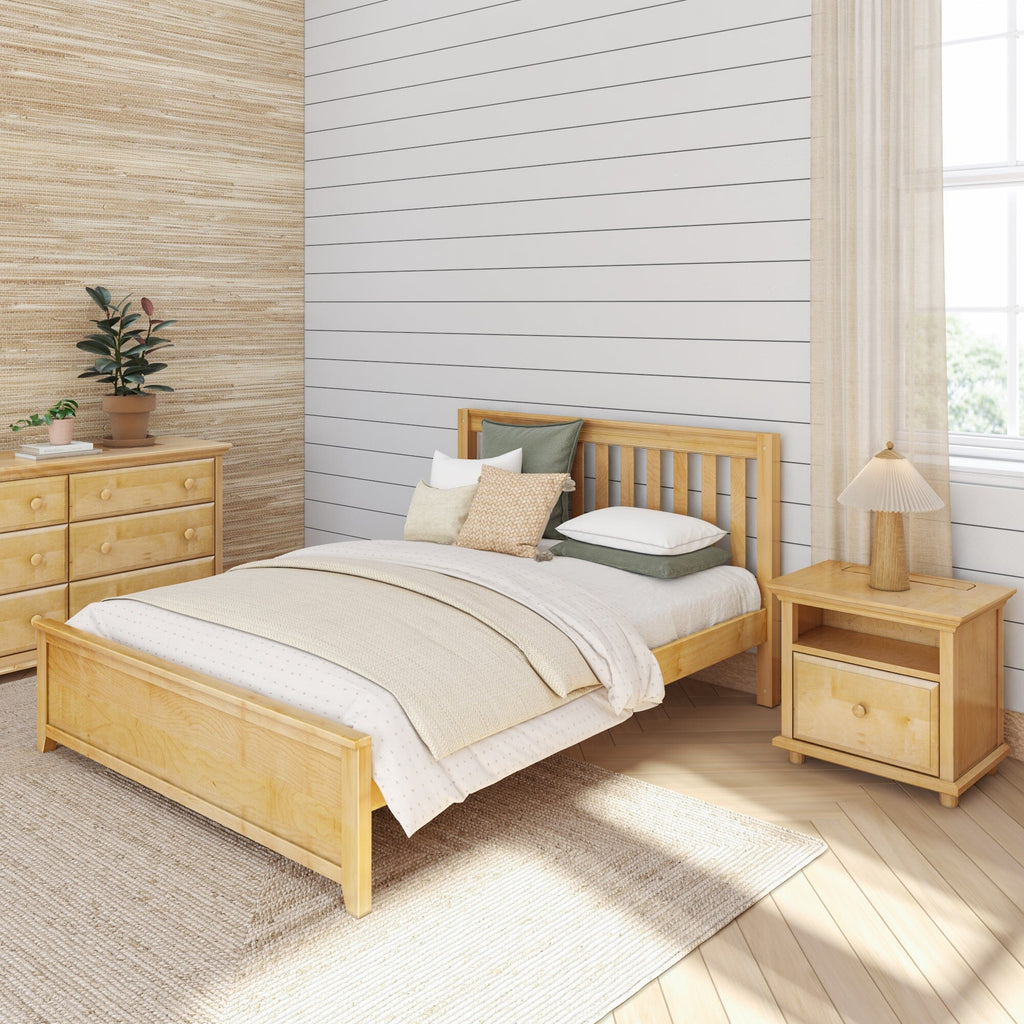 Or, elevate the bed and save a lot of floor space in smaller rooms with a loft bed. All of that extra space underneath can be used for storage with dressers or add a desk for an instant study room! Then, the room becomes functional all year long! Plus, with our new Queen & XL sizes, even teens & college students returning home for the Holidays will love the extra space for stretching out.


More Beds for Guest Accommodations 
For more fun guest accommodation ideas, start with our unique beds collection for bunk beds, loft beds, corner beds, daybeds, play beds, study beds, or traditional beds! You'll find so many options for sleeping two or more. Contact our friendly support team if you want assistance picking the best accommodations for your guests or creating a custom design for your space.
Showing 6 of 122 products. See all the products in Queen & XL Beds collection.