kids room tips
Dedicated Study & Gaming Spaces help to Create Healthy Balances for Kids with ADHD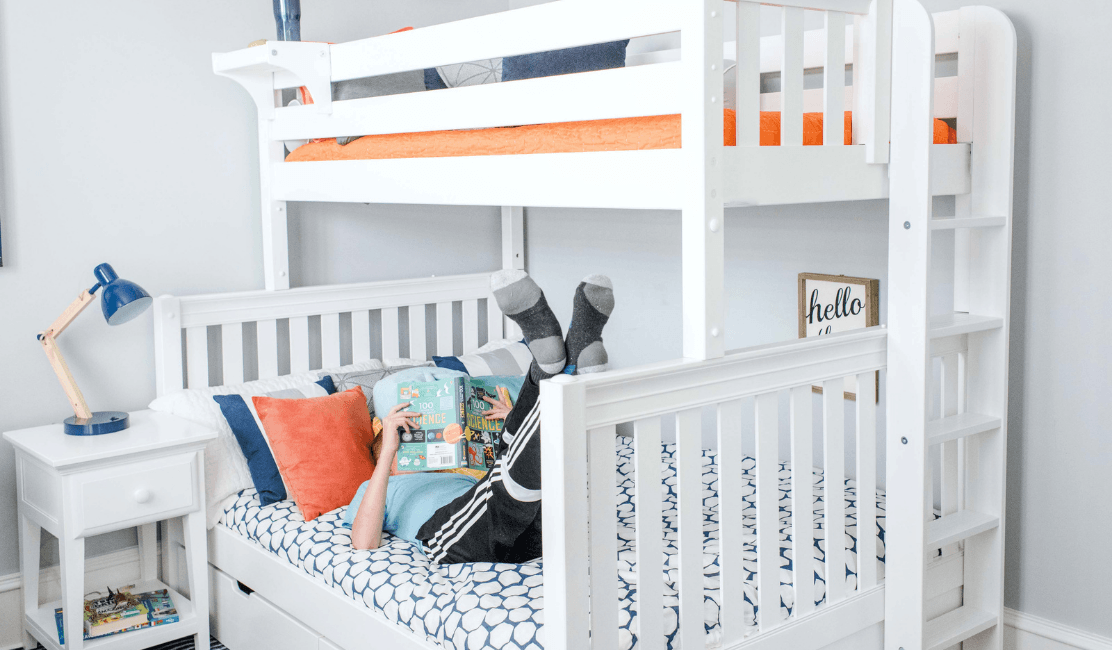 Kids and their computer games – it's like a spell has been cast on them, and it's impossible to break it. Throw digital chat rooms into the mix, and it's a miracle if your child decides to leave their room at all. Going outside to play becomes "uncool" and darkened dens replace sunny afternoons kicking a ball on the lawn. Hence, homework often blends with chat time, and grades start to suffer. If your child struggles with ADHD or has a learning disability, this situation can become ever more exaggerated.  
But, it does not have to be that way. Creating a healthy balance between computer time, academics, activities, sports and family can be a struggle – but it's worth it. This task is very challenging for most parents. Tactics vary from coercion to bribery and everything in between; especially because kids with ADHD are prone to easy distractions and struggle to multitask. 
If the computer is in a separate space where nobody is watching - perhaps with a comfy seat and a short distance to the fridge – this will inevitably become the favorite space to hang out. If homework is done on the same device as gaming and chatting, the two will inevitably blend. Just because we as adults have learned to multitask and switch between fun and work on one device, does not mean your child has mastered this. Let's be honest, as parents we sometimes still struggle with this.
One often overlooked tool that can have a significant impact in breaking the daily routine and establishing new ones is changing your child's living space. Here are some tips on how to set up spaces to help kids with ADHD focus better and build the right habits, which makes it easier to maintain a healthy balance between computer time and fun activities beyond the screen. 
Create a Distinct Work Space
Creating a bright, organized, quiet space for uninterrupted homework is a great way to help your child with ADHD stay in a disciplined routine. While many households opt for using a shared space like the kitchen table, having a private space where your child can complete work uninterrupted from distractions is ideal. This space can be a desk with a comfy chair, a quiet window seat or the bottom of a bunk bed or loft bed. (See beds with desks)
Try to create this dedicated work space in a different corner of the home than the space used for play, so that when it's time for homework, your child needs to move to the workspace. You can make this space a cell phone/ipad free zone too. That way parents can be sure when it's time for homework, there are no distractions and boredom is the only alternative. (Find out other ways to create inspiring spaces.)
Setting up the Gaming/Play Space with Intent
Chances are gaming will be a fact of life for many after studies, but like any game, it should not take over your child's life. There is a way to balance all of their interests. Creating another separate space where gaming is the focus is a great way to ensure you and your child can learn to control the amount of time he or she spends on it. Consider an accessible space in the house that enables "remote supervision". Even if you can't see the screen, being able to monitor your child's body language is often helpful.
Put a large stopwatch or wall clock close to the gaming station so time limits are always visible and top of mind. And remember – the more comfortable you make this space, the more attractive it will be to spend time there. Encourage others to "hang out" by adding more seating.
Encourage Organization and Structure – and Motivation!
Once you've chosen your independent spots for studying and gaming, consider adding some furniture with shelves or drawers to each of the spaces to encourage organization and structure. Make sure necessary supplies are in reach, especially for the study space. This will help your child with ADHD focus on their task at hand instead of redirecting his or her attention to something else while searching for supplies.
Encouragement is key for all kids, but especially children with ADHD. Consider adding motivational posters or signage. They exist in office settings for a reason, and there are plenty of cute options for kids out there. 
The bottom line is that creating designated spaces within your own home gives your child with ADHD clarity of purpose and helps him/her focus on the task at hand. Surprise your gamer with a room makeover so there is a positive connection to the new "game free zone" and with a clear set of rules, change is possible.
When needed - as there may not be the square footage to accommodate two separate spaces - know how to organize a child's small bedroom to do it all. Loft beds leave space underneath that can be used for gaming and desks allow for a dedicated spot for studies off to the side. Make your space work for you.
Best Study Environment for ADHD
Whether your child with ADHD is a young kindergartener or a teenager in high school or college, our School Collection featuring beds with desks shows our top configurations for setting up independent spaces for learning, sleeping, studying and relaxing. These multi-functional designs are good for at-home or virtual learning, homeschooling or after in-person studies. Customize your unique solution to help with the play and work balance.