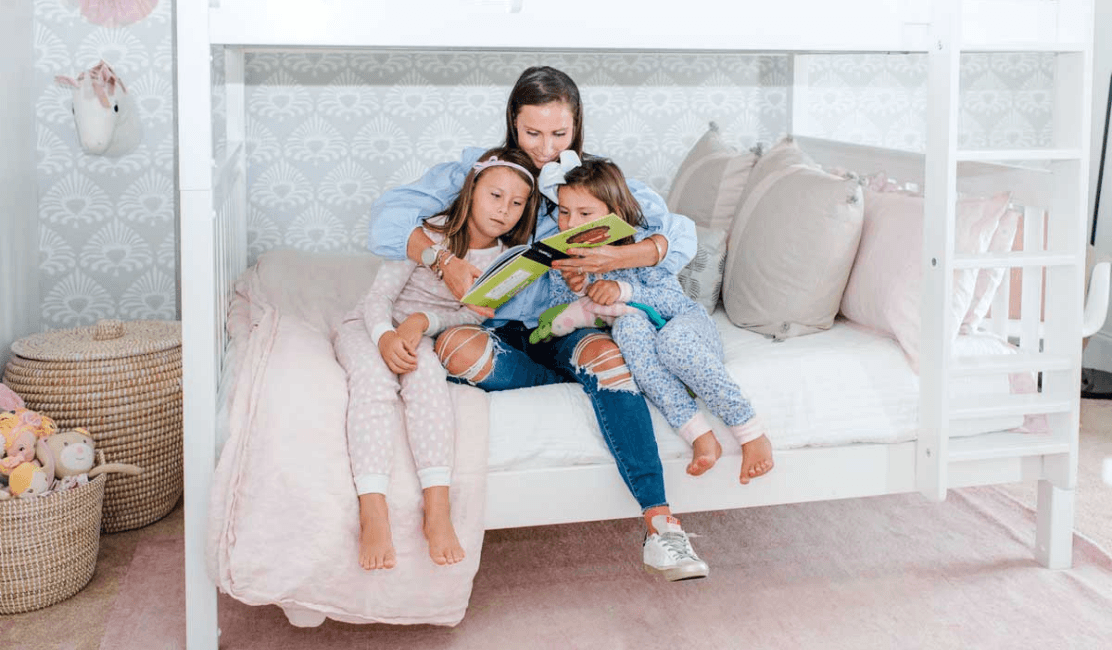 We often focus on our twin and full size beds for kids, but as they grow, so will their spacial needs. With the addition of our Queen, Twin XL, and Full XL single beds, now children as well as teens and adults have enough room to stretch out and sleep comfortably. It's all about clean lines on a traditional frame that will never go out of style. Take a look at our Queen Beds for kids rooms and guest quarters.
Queen Beds for Teen & Kids Rooms
We love bunk beds for kids who love sleepovers, but if the room can't accommodate the height our Queen beds are great options for sleeping two. Many kids' rooms also double as guest quarters when family or friends visit, so having a traditional bed in Queen size for your son's or daughter's room may make more sense.
Kids also love small details like finials on the bed ends that create a little character. Choose a taller foot board if you like the finished look and want to kids from rolling off the bed while playing. :)

Do you have older kids in the home? Tweens? Teenagers? Most are ready for bigger beds at that point, and with solid wood construction, pass your Maxtrix Queen bed down to a younger sibling. Our top quality stands the test of time.
Need to share a room? Just add a second bed up top and make your Queen bed a Queen bunk bed. This is the best way to reuse your existing Maxtrix bed.
Queen Beds for Guest Bedrooms
Ready to outfit your guest quarters? Traditional bed designs are timeless, so you'll never have to change this look over time. Simply swap out bedding and decor as desired. Tested to withstand up to 800 pounds, our Queen beds easily accommodate adults. See all Adult Bunk Beds.

If you're going for a more sophisticated look, we recommend our lower foot panel. It's a modern approach, creating a very clean design for guest bedrooms.
Finish the Look with Coordinating Furniture 
If you like what you see, we've created some quick shop links below to get you started. Keep in mind that all of our Queen beds are available in white, natural and chestnut. There are also a few different bed end styles and heights. 

Complete the look with night stands and dressers that completely match, creating a furniture set for your guest, teen or kid's room. Or, add under-bed storage to keep the room clutter-free!