bunk beds
Quality Kids Beds - So many choices and possibilities with MAXTRIX®!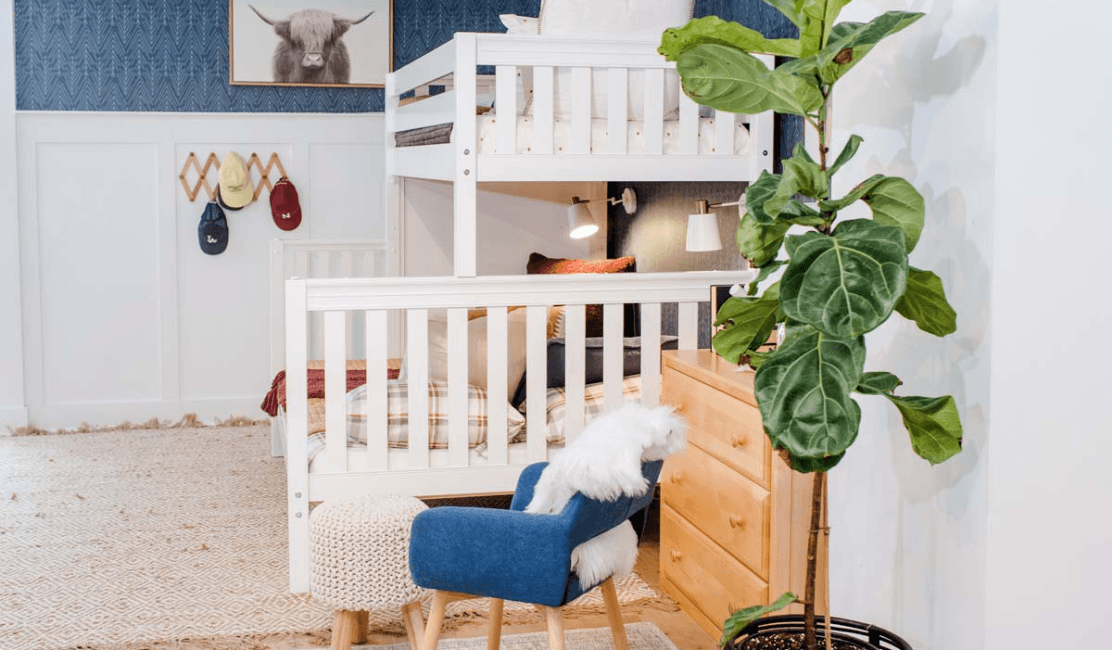 Are you looking for a quality kid's bed? With so many options and retailers out there, we understand why shopping can be a process. Just looking at pictures on a computer screen can make everything look the same! So we thought it would be nice to list some of the key features if you are looking to get a great quality bed for your child - be it bunk bed, loft bed, a free-standing bed or an entire bedroom set including dressers, shelves or a desk.

So when it's time to shop or buy, here's what you should look for to help you know you're choosing the best, quality kids furniture, for maximum comfort, safety, longevity and style!
1. Solid Construction
When examining a bed, especially if it's elevated like a Bunk or a Loft, your natural instinct will be to check if it's solid - we definitely don't want bed that wobble! If you are purchasing online and cannot physically touch the bed, take a look at the company's customer reviews. Also, look at the product notes for key language that will help you understand if the kids bed you're shopping has solid wood construction, extra sturdy hardware, or even better, hardware that is specifically designed to prevent connections to come loose.

Kids furniture has to withstand more wear and tear than other furniture in your home, and is often handed down to younger siblings, so solid construction definitely pays off if you want your furniture to last.


At MAXTRIX® we build rock solid Beds, Bunks and Lofts for kids, plus all the matching furniture to  create complete room sets. With MAXTRIX® you can be sure to get best-in-class construction on all our furniture :

- Rock solid connections – our patented Rock Lock™ System is designed to not just connect but actually compress two pieces of wood together. We use this connector in our Bunks and Lofts to connect leg extensions or to stack two beds on top of each other. This proprietary device actually makes the bed leg stronger than if it was a naturally grown piece of wood! MAXTRIX® Beds never wobble and are rock solid.

- Dovetail drawers - MAXTRIX® drawers in our dressers and staircases feature high quality English Dovetail construction. Our Drawers are re-enforced with cross beams, helping them to withstand 50 lbs weight position on the drawer front and fully extended! And the dressers don't tip at that extreme! Plus, our new 2017 collection includes soft-close dovetail drawers!

- Bed slats - All MAXTRIX® beds are sold with wooden slats, and can withstand more than 800lbs of weight pressure*, more than 2 x US Safety Regulations. All you need to add is a mattress - no bunky boards or additional base required.
2. Quality Materials
If you are shopping for wooden furniture, the material is the biggest driver of cost. The difference between good quality and not is that some furniture manufacturers save on the amount of quality material where they can. Hardwoods like Maples, Aspen or Birch are much more expensive and the best quality you can get.

Kids furniture made from hardwoods are not going to dent or show signs of wear or tear like soft wood such as Pine. Hardwood is also much more beautiful, so while most wooden furniture has a coat of lacquer/finish on it, if you can make out the beautiful natural marbling of wood without unsightly finger joints or knots, you know you are looking at a quality product, like this "GREAT" Maple Low Loft Bed with Staircase from MAXTRIX®.

All MAXTRIX® products are mainly made from premium grade, sustainably harvested solid hardwoods like Maple, Birch and Aspen. We use "Select grade" wood, which is a premier classification of beautifully clean and clear wood. We offset the high premium of this material by achieving an extremely low level of waste material in our factory. 

But how do you know if you are truly buying a hard wood bed? Terms like solid wood and hard wood are used often, but what can help you distinguish true quality? Look for knots in the wood. Every time there is a knot in the wood there is a structural imperfection so the bed is more prone to cracking and splitting. Even when you paint over and seal it, the wood will still eventually crack. While you may not see the knots today, if the bed is not made of hard wood, you will likely see the dark knots bleed through the surface paint over time. Even under a solid white finish this can easily cause unsightly yellow stains.


- The amount of material used in constructing a bed is equally important as the quality. Many products in the market shave down key dimensions to the absolute minimum to save on material costs. Compare how thick the legs are (for stability), how wide ladder steps measure (for comfort) and how tall guardrails reach (for safety), especially on the upper bunk or loft. Think about the process of buying a home – the structural beam of the home is more important than anything when talking about the integrity of the property. The same thought process holds true with furniture. Low quality bunk beds and kids beds skimp on the amount of material used on ladders, steps and slats.

Here are some measurements for you to compare against:

All MAXTRIX® bed legs are 2.5" x 2.5"
MAXTRIX® ladder sides and steps are nearly 4" deep x 1" thick!
MAXTRIX® Guardrails are 17" tall (tallest in the industry!)
3. Material Process & Treatment
Before manufacturing any wood needs to go through the process of removing the moisture. When purchasing a piece of furniture to use indoors and stand the test of time, you'll want a product that has been kiln-dried to ensure it does not warp, crack or break. This process can take a long time, but it's a critical step in creating a quality wooden product.

MAXTRIX® hardwoods all are kiln-dried, and once the furniture is made one of 3 finishes is applied: Solid White, a Natural matte laquer that shows the beauty of natural Maple and rich dark Chestnut. To create the beautiful layered look of Chestnut, the wood goes through a seven-step process to get the color just right. All of our stains and finishes are extensively safety tested. We take special care to get the stain just right, ensuring the color will match exactly with another piece from MAXTRIX®, even if you purchased your MAXTRIX® products years ago. As MAXTRIX® is a System, there is a consistent stain and style within our collections so you can build on it over time without concern that your furniture won't match.
4. No Safety Shortcuts
There are regulations for kids furniture, but there is a difference between products that are designed to just meet these standards, and others that are built to go the extra mile to exceed them. Take weight resistance as an example. Many beds on the market today are engineered to be right at the limit. But what if mum and dad want to come into bed to read that bedtime story? That could easily become a problem with a bed that does not have the right support structure.

There were no shortcuts taken with MAXTRIX® kids beds. Every detail matters when you break down safe furniture construction:

- Weight limits - Keep in mind that MAXTRIX® beds carry adults easily. In fact, all of our beds are tested to hold 800 pounds! Plus, all full size beds come with extra metal under-bed support beam. An adult never has to worry about climbing on our beds!

- Extra tall guard rails - MAXTRIX® beds like our elevated lofts and top bunk beds have extra tall guardrails (they are 16" tall – among the tallest in the industry!), plus you can add an extra safety rail to the bottom bunk or front guard rails on toddler beds if you want to.

- Climbing safety – MAXTRIX® beds have extra handrails and grooved steps for safety when climbing to elevated beds.
5. Assembly & Flexibility
When you assemble a kids bed, that's when you notice the difference between a high and low quality bed. What type of hardware was included? How heavy are the materials? How solid is the construction?

MAXTRIX® uses heavy-duty hardware, and our beds go together easily. Taking it one step further, we have literally thousands of models you can create with MAXTRIX® parts and extension kits, which make configuring and re-configuring your bed fun!

- Disconnect & reconnect – The heart of our company is the joy we bring to kids and parents for the duration of their time at home – toddler to teen. Easily disconnect your MAXTRIX® bed configuration and reconnect it into a different setup as many times as you need, without blemishing the wood or diminishing the quality of the bed.

- Reversibility – Our ladders can be adapted to either side. All can be assembled in mirror images (left vs. right) and then changed if your child's room changes!
Shop MAXTRIX® Beds
Feel comfortable and confident when shopping MAXTRIX® kids beds. And, if you feel like you want assistance choosing the right design and configuration for your child's room, we have a team dedicated to help you maximize space, function and add in a little fun factor. ;) Use our online chat tool or email us directly to get the process started. Happy shopping quality kids furniture!

*800 lbs weight test is an internal test based on the ASTM 1427-13 test method.