back to school
Mash a Desk with a Bunk Bed and You Get This Top Seller
Looking for a unique bunk bed with space for a desk? Meet The Mash - A stylish, low bunk perfect for younger kids who want a bunk bed, while keeping space for storage, play and study time. This is a Maxtrix best selling bunk bed with desk - take a closer look and get ready to fall in love! *This Bed is currently ON SALE - shop our Spring Sale with fast, free delivery right to your door. 
Four Reasons to Choose the Mash Bunk Bed with Desk
Height. As kids first gain interest in doubling up their beds for sleepovers with a "big kid" design, some bunks beds are just too tall with ladders that are too steep to climb. That's why low height bunk beds are so great! There are only four ladder steps, which parents greatly appreciate as their little ones climb to the top bunk. Please note that Maxtrix® recommends bunk beds for kids over 6 years old.
Safety. This is a priority at Maxtrix, so we've added foot grooves on each step to avoid slipping. Also, a sturdy ladder handrail assists children and helps them balance while climbing. Plus, the angled ladder doesn't come out further than the bottom bed, so it doesn't take up any additional square footage. (Note: you can go with a straight ladder on this same design if desired, in a setup called the Mish.)
And, a tall guardrail keeps kids safe on the top, elevated bunk. We recommend a low profile bunk bed mattress to maximize guardrail height. 
Practicality. Maximize space with a design that also provides work stations while your kids are awake. In this particular setup, you'll see how a four shelf bookcase easily fits under the top bunk for quick reach of your child's favorite books for story time. When they are older, avid young readers love to independently read before heading off to sleep. This is an easy way to encourage reading with book easily assessable.
If more storage space is needed, opt for a four drawer dresser instead of a bookcase. Our four-drawer dresser fits into he exact same footprint as the bookshelf, and is great to help kids keep their space organized and clean with more storage. We recommend facing the dresser outwards so you can fully use the top drawer, or choosing a 3 drawer dresser so all drawers can easily be accessed when facing the dresser inwards.
Study space is so important as kids begin to take on challenging homework assignments and/or tap into their creative side by drawing/coloring. A student desk with a single drawer fits the width of the bed end on the Mash perfectly, but there are also other desk options for this space.
School runs 75% of the calendar year, so a desk is always a practical choice for a kid's room - especially during this season of home schooling. Get your study spaces ready for the long haul with a bunk bed with desk. See more options by age and style by visiting our School from Home collection. 
Efficiency. This is the best part about the Mash (and all Maxtrix beds). Rearrange your furniture pieces later when he or she needs a different design. The desk and bookcase/dresser pull out as individual pieces of furniture AND the bottom bed slides out to become a separate twin bed. With leg extenders and a new ladder, this bed also raises into a mid or high bunk for additional headspace when they're older (so they never outgrow the design.... that's a great investment for you!)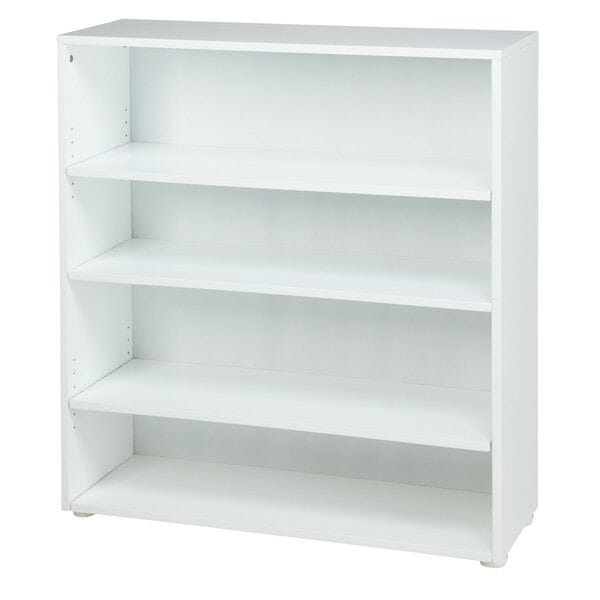 Over time, you can even convert this setup into a corner bunk bed with desk by adding a third bed and some additional components.
Shop Bunk Beds with Desks
So, if you love the Mash, now is a great time to take a look at it with additional savings on this model and many other bunk bed options. The Mash is on sale in 3 great colors with a $200 savings and free shipping. Take a look and customize it by adding your favorite desk, dresser or bookcase! 
If you need another option, take a look at our most popular Bunk Beds with Desks. From corner bunk beds that sleep three or more to traditional bunks with desks off to the side, we have options for every room. Get inspired and let us know if you need help designing and customizing the perfect Bunk Bed with Desk for your child's room.