full xl bed
Create Space with Twin XL and Full XL Lofts & Bunks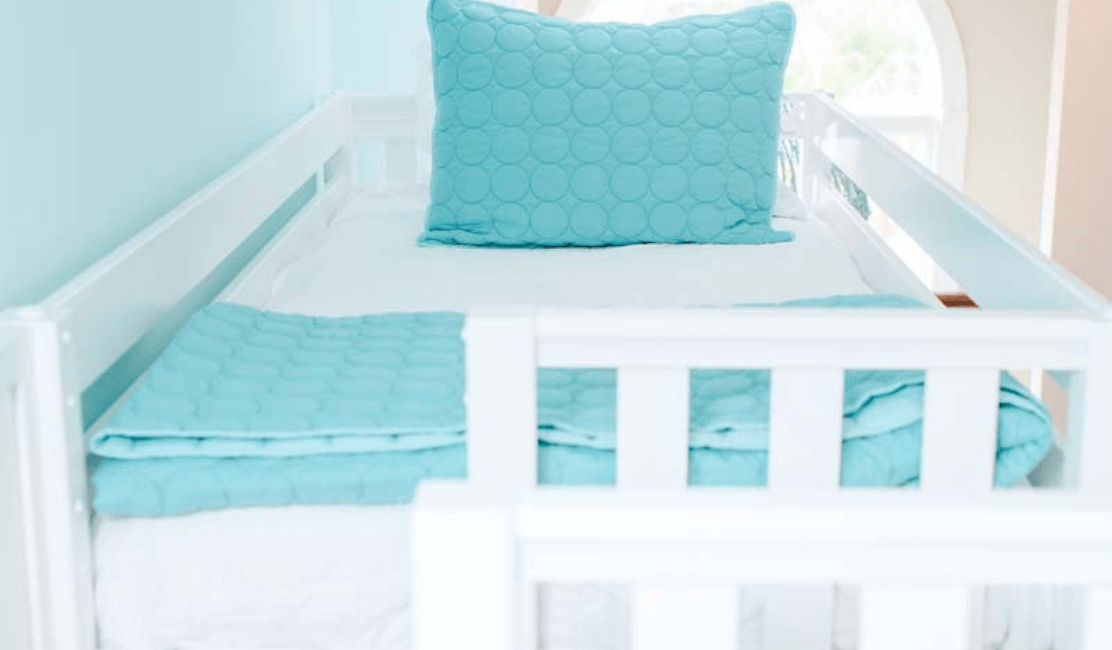 Make a little more room for growing legs and arms with extra long measurements. The most popular sizes include Twin XL loft, Full XL Loft Bed and Twin XL Bunk Beds. Young kids like XL beds that sit on the ground while older teens even love designs suitable for higher education and campus learning like Twin XL Bunk Beds College edition. Take a look at Maxtrix extra large beds and even consider going even bigger with Queens or Twin XL over Queens. Shop Collection.
Twin XL Kids Beds
Not ready to climb? Try basic kids beds on the ground in Twin XL and Full XL sizes. The space under the beds can be used for storage, extra commendations with trundles and under-bed dressers. Put two in one room today and change it to a stacked bunk bed over time!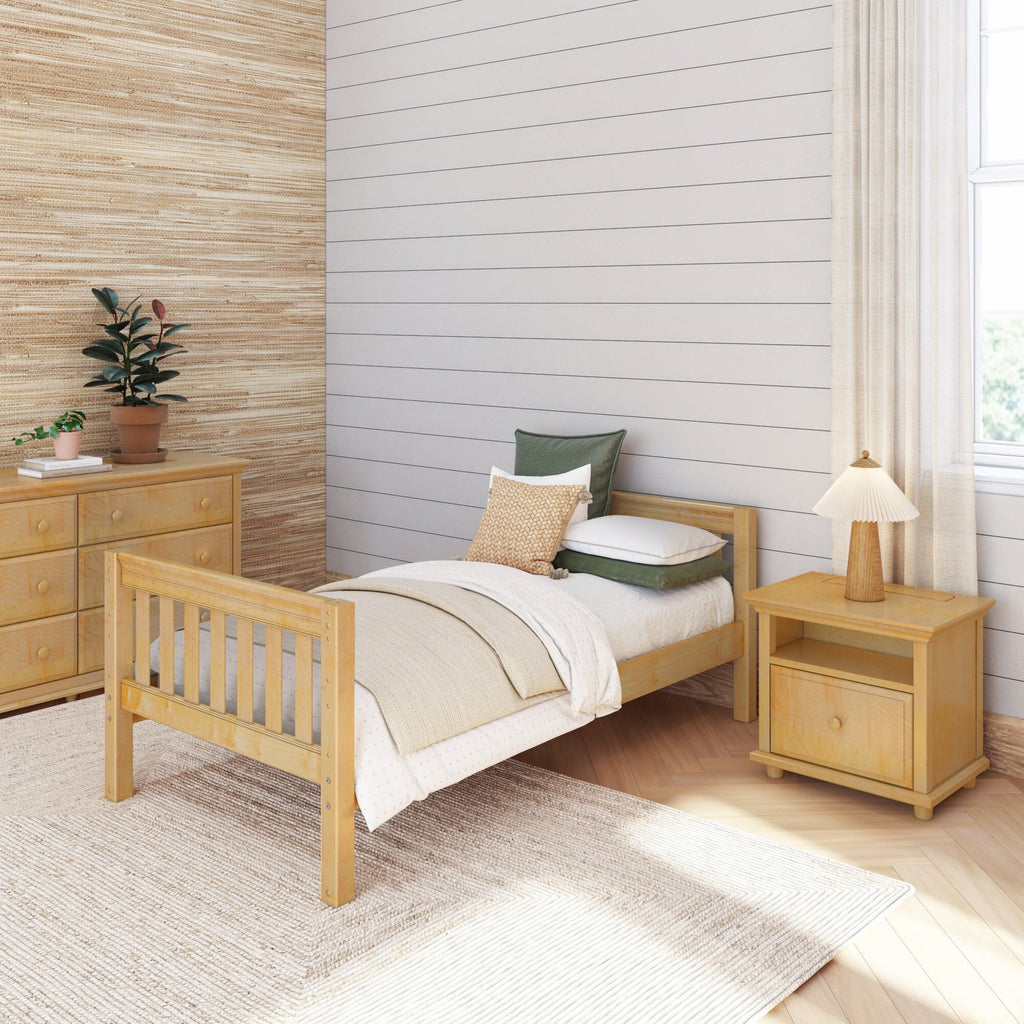 This same bed can also become a Twin XL Low Loft bed with desk - perfect for elementary aged kids! Learn more about the Maxtrix System.
Twin XL Loft Beds  
Tweens really love Twin XL Loft sizes. Create privacy and independent spaces by sleeping up high. Then use the large space underneath for hanging out, studying and playing video games. Loft beds are the most efficient bed designs for small spaces.
Go slightly bigger with a Full XL loft bed. The extra width means you can pack even more furniture underneath. 
Twin XL Bunk Beds
Need a second bed? Try stacking two beds on top of each other to make bunk beds. The extra four inches of space will add length for growing arms and legs. Twin XL Bunk Beds work well in shared bedrooms.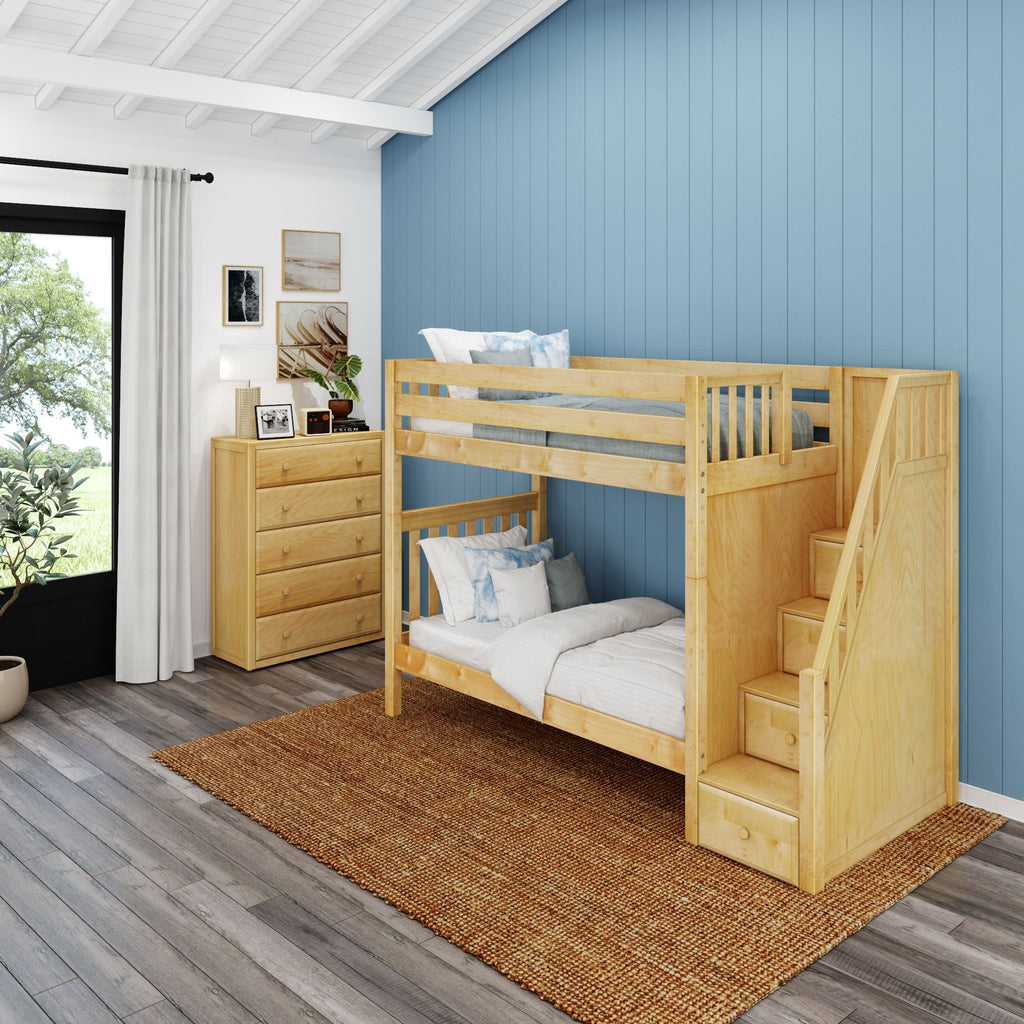 College XL Bed Designs
Small dorms or apartments are common on campuses. College loft beds twin xl sizes are the best for narrow spaces. But, if you have the room, Queen loft beds provide the most sleeping room. 
And, when you need to add that second bed, Twin XL bunk beds for College work best for shared spaces. 
Customize Your Twin or Full XL Loft Bed
Get creative with your XL length beds, lofts and bunks and select bed heights, bed end styles, under-bed storage and trundles, bedside trays and magazine racks. Lastly, put your ladder or staircase entry on either side of the bed - front or bed end. Our design team is here to help!