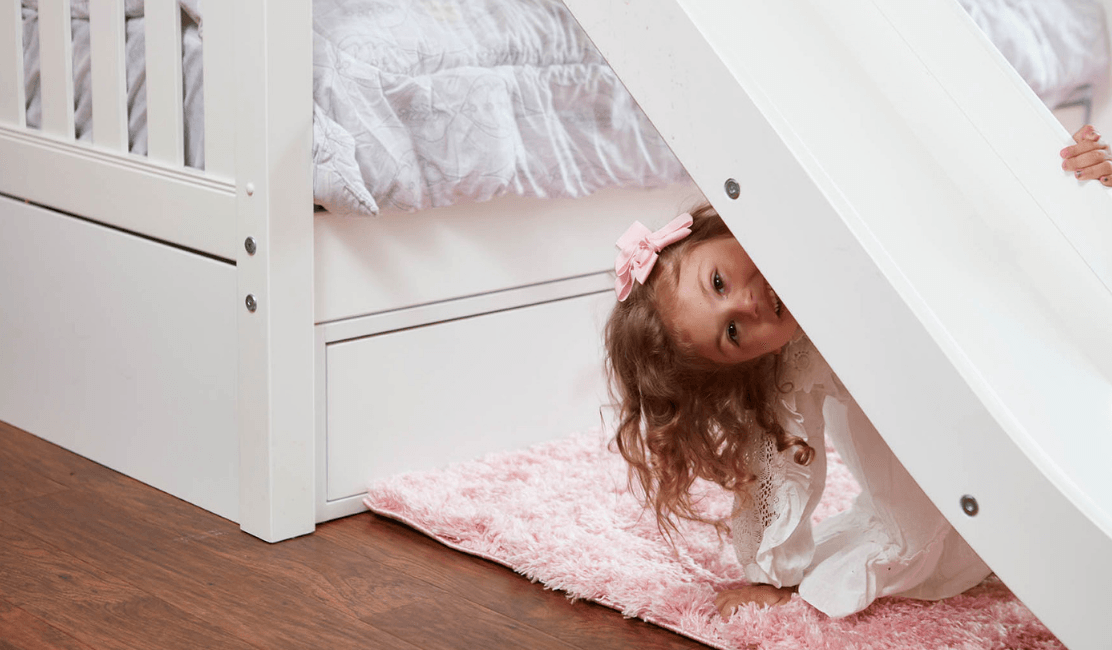 Skylar & Jayden are simply the cutest. They are sisters and friends who share in all of life's wonderful adventures together with big smiles and trendy attire. At home the girls share a bedroom, which isn't a problem since they are in fact best friends. Meet Sklyar and Jayden. :) (Shop their room collection now)
Mom and Influencer, Tracy Dimarco, loves spending time with her girls and selecting their gorgeous matching outfits and designing their shared bedroom. The Dimarco's were planning to move into a new home and Tracy wanted their new space to be super special, inviting joy and excitement for an easy transition. She ultimately selected the Maxtrix Kids "Slick" Twin over Full Girls Bunk Bed with Slide!

While the slide adds the ultimate fun factor for getting out of bed in the mornings and playtime during the day, Tracy loves the idea of keeping the room tidy with underbed storage drawers. See their 'Pretty in Pink' Room Reveal with a girls bed with slide and storage and shop the whole look collection.
Tracy Dimarco's Story Designing her Girls Bunk Bed Room
We were moving into a new home & they weren't excited about leaving their current one, so I promised I'd find them a fun slide bed to have in their NEW room! Ever since getting the bunk bed with slide, they've told me "we don't wanna live in the old house anymore!"
I enjoyed the process of shopping Maxtrix Kids large selection of girls beds - there were so many to choose from! They have everything! One stop shopping for both boys & girls!
My girls slept in the same bed in our old home, and even though Maxtrix had the option of sleeping top and bottom separately in a bunk bed style, I still wanted to make sure they had the option to cuddle together; sometimes being in a new house can be scary! That's why I loved the twin over full bed option as the bottom bed is slightly larger and can accommodate both of my girls.
My expectations of the twin over full bunk bed with slide were exceeded it's a very solid sturdy bed. I don't have to worry about the slide breaking. I trust the girls to play on the bed because of the design. It's laid out very safely and the attentiveness of Maxtrix and making sure that we got the bed was unheard of. I am in love with this company, and I will never shop for furniture for children anywhere else!!
With a younger, third child in the mix, we know we also have the option to transform this into a triple bed later on if we wanted or start with a different look for him. It's nice to know Maxtrix beds can change over time as they get older, too.
I'm not quite the installation Mom, I can't really read directions very well ;), so it was worth option for their installation option. And, even though it is a sturdy bed, I am still able to move the bed around their room for cleaning purposes, and there is still a lot of area space for them to play!
I think the girls bunk bed with slide is absolutely perfect the way it is, but I also like that there are options to add on to the bed. We chose the attachment bedside table so that their books and toys can go next to where they're sleeping.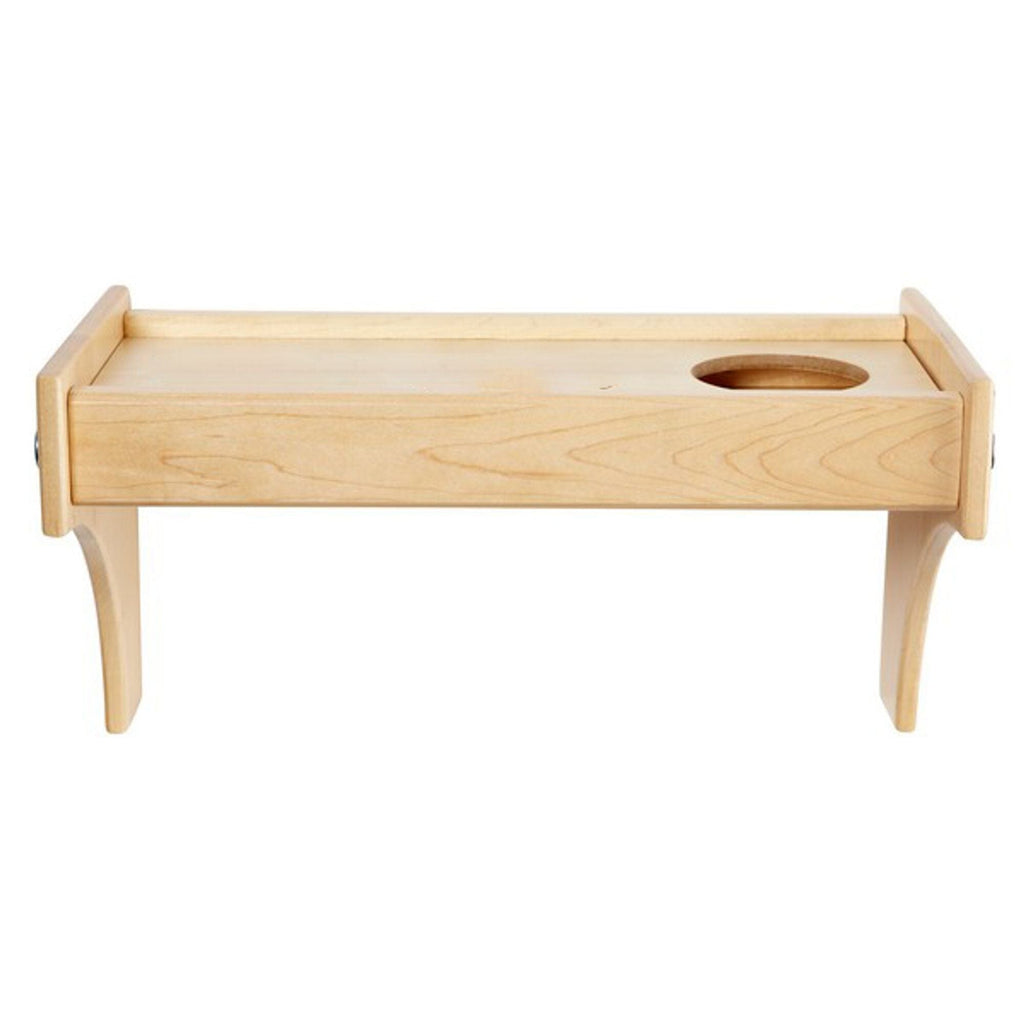 We also added the underbed storage dresser drawers so that we could put their pajamas under the bed, and they can get dressed for bed by themselves.
This was the best decision that we made for the children in this home. They love having their friends over to play on the slide in cold Winter and hot Summer. It's like having a playground in your own house, and they're never fighting!
The girls bunk bed is comfortable and solid. I never have to worry about them climbing, as the bed came with a sturdy ladder with grooves and handrail. I've gotten tons of compliments from people who have visited and seen it. It's worth it!
 Shop Jayden & Skylar's Room
Inspired by this look? It's easy to shop Tracy's selections in our new Jayden & Skylar's Collection. Want help shopping or need assistance designing a bed to fit your space? Use our Fit & Measurement Guide to ensure your bed or contact our Design Team for assistance. Our designers worked with Tracy to ensure her girls bunk bed with slide would fit the scale of the room without blocking passageways. Start by Building Your Maxtrix Bed, or get even more inspired by taking a look at Rooms We Love.
Shop their Room Collection & Add-On Furniture Ideas