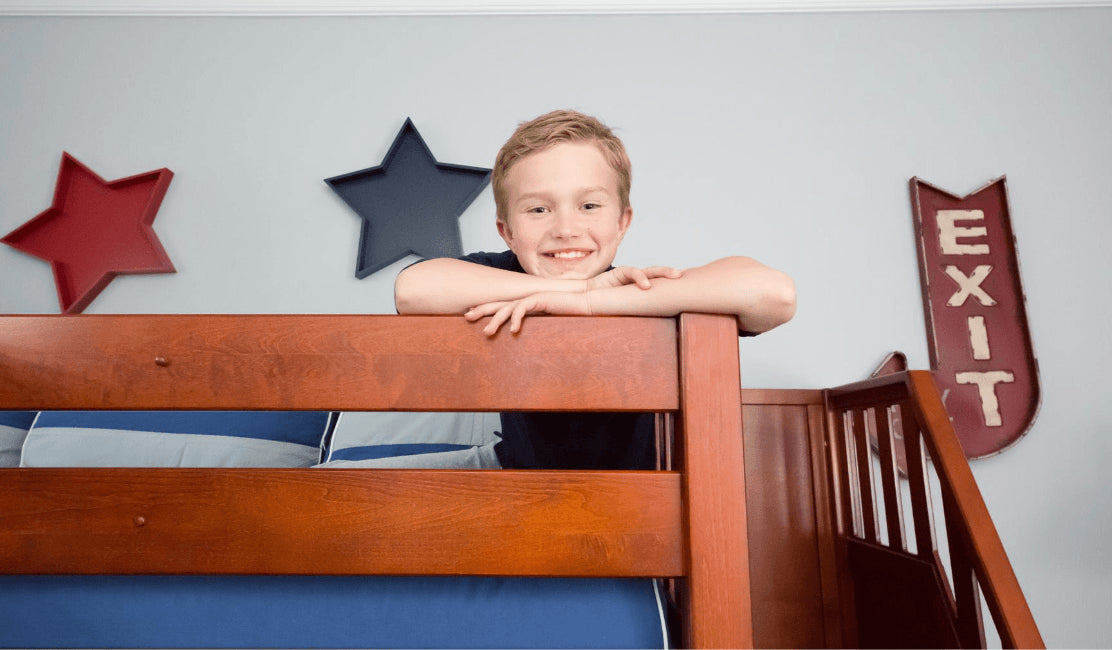 You asked for it – we have it! Here is a great "grown up" Maxtrix set-up, which is perfect for two kids, tweens or teens sharing a room; especially as we approach homeschool and virtual school learning at home. It's called the
Rooftop Corner Loft
with two high beds, one angled ladder and one staircase entry. Shop this very practical, safe solution for two and add desks underneath for individual study quarters. Create spaces for
elementary, middle
,
high school as well as college
students to thrive with at-home studies.
Lofting, or elevating, two beds and placing them in a corner "L shape" position helps parents maximize the space of any shared bedroom. Plus, let's not forget the fact that kids LOVE to sleep up high!
Since sleeping quarters are elevated, the Rooftop provides ample space for desks or storage right underneath these high loft beds. There are several ways to configure one or two desks in this space - whether long desks or standard. Here we are showing a full length desk option.
Want to set it up differently? No problem! Our new two-drawer student desk fits right under the legs of a twin high loft!
And, don't forget our standard study desk!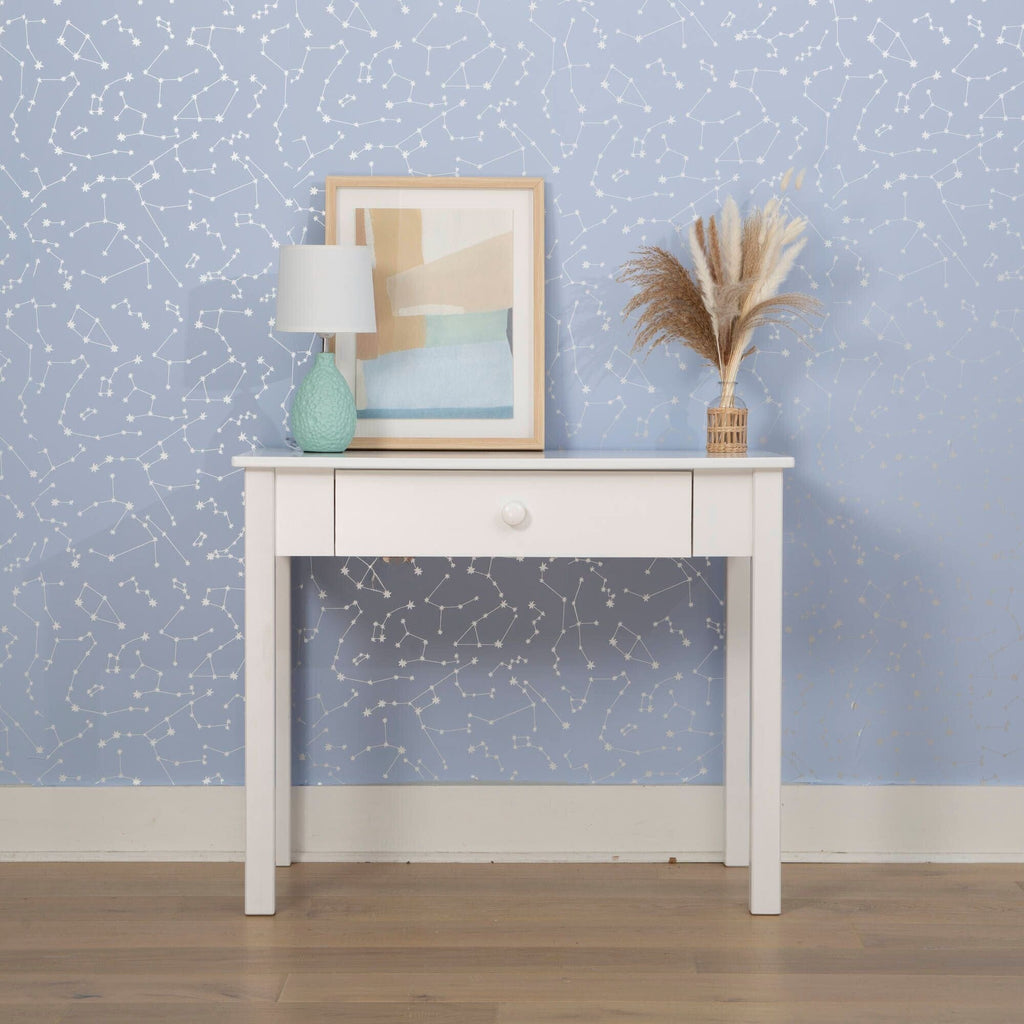 Combine either desk with our new chairs and you have the perfect, coordinating study space! There are so many options to configure your desks so make sure you ask our design team if you want help creating the perfect look. 


The Rooftop features a storage staircase (each step is a drawer), but if you need more storage you can always choose from our wide selection of dressers or bookshelves that fit nicely into this setup.
Here's a matching chestnut dresser as seen next to our Sumo twin over full bunk:
Want to customize this bed to fit your specific needs? No problem! The Maxtrix system is incredibly versatile. You can get this model with one full size and one twin size bed, or try the same design in Twin XL length for more leg space called the Penthouse XL. With a few small adjustments, you can mirror image the bed so the staircase faces the other way, or you can go for straight or angled ladders instead of the staircase too!
There are several options, so start your corner loft beds search here. All Maxtrix® beds are available in white, natural and chestnut and 3 different headboard styles. Contact our friendly kids furniture design team to customize a loft bed with any combination of storage and study underneath.
Shop Back to School Furniture
With school season around the corner, many are setting up their homes with spaces that double for both sleep and study. Loft beds with desks are the perfect combination to maximize space; particularly for shared rooms. With low lofts to ultra high loft options, Maxtrix bed with desks are ready to ship in time for Back to School and virtual learning school. Take a look at our Back to School collection from preschool to college.