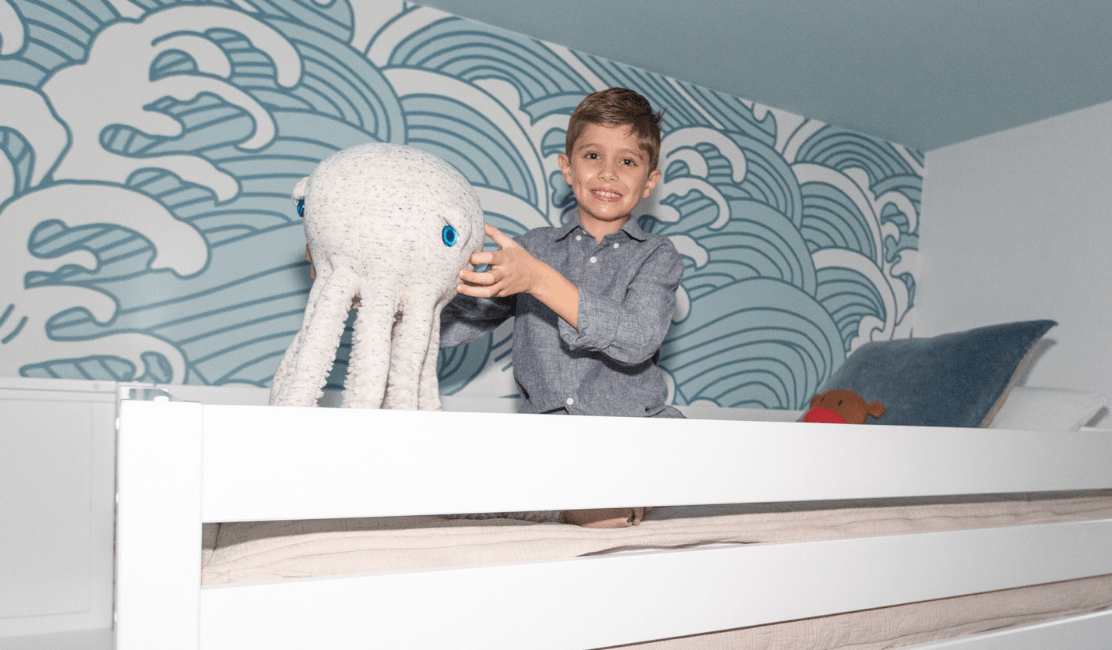 When we first met Jaime with Charleston Blonde, we immediately fell in love with her vibrant and fun personality. She was a Mom on a mission to find THE ultimate bed for her son's room in their North Carolina home. Because this was there "home away from home" it was important for the room to serve as a comfortable and welcoming hangout space for her son Harper and his friends/cousins/neighbors to hang out in. We all know nine-year-olds adore sleepovers and what better way to handle those last minute 'extended' play dates than with quadruple bunk beds that sleeps four.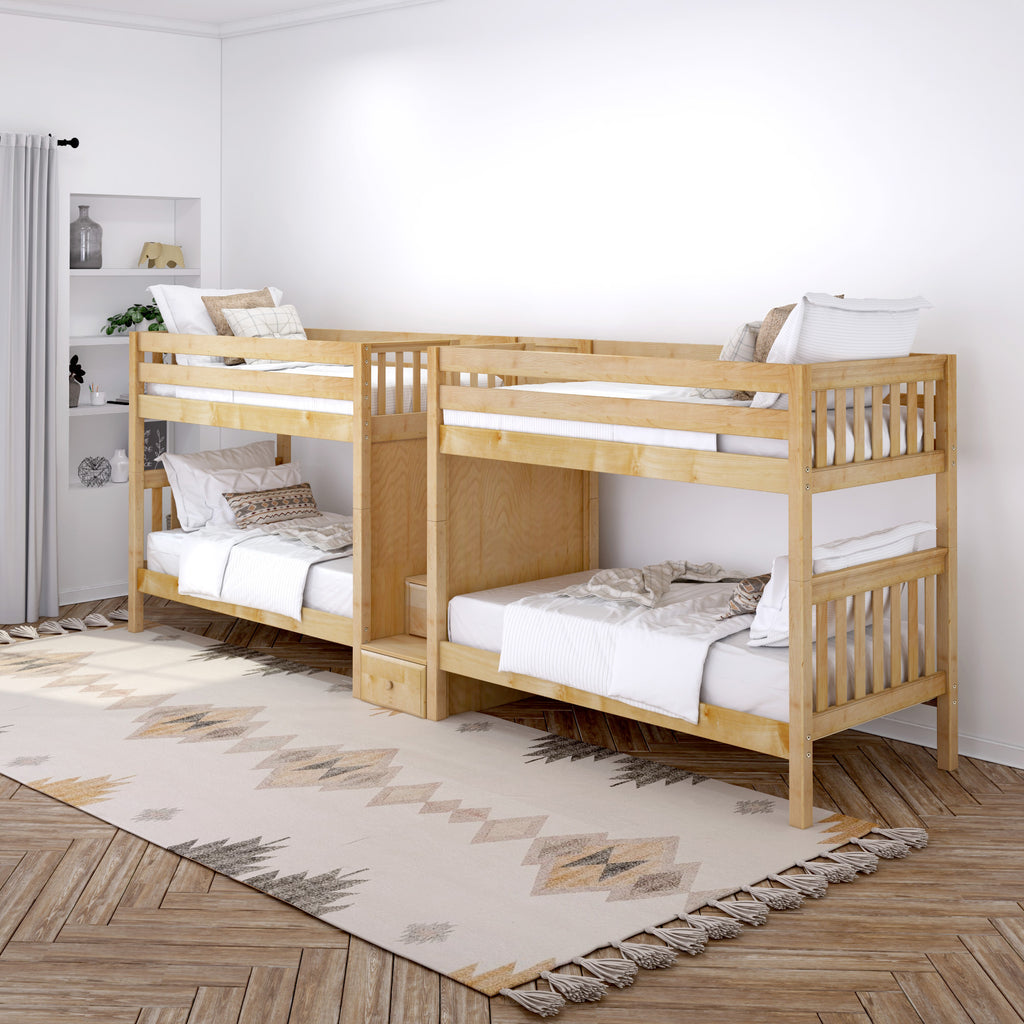 After working with our design team, we knew the quad would be the perfect bed to fill the room and serve as the centerpiece of Harper's long wall. With Jaime's design touches and Harper's "ocean" theme, the room has really turned into a calming oasis that we knew he will love for years to come. By combining four beds with staircase, the Wonderful was the perfect solution.
Hear more from Jaime about her decision to go with quadruple bunk beds and how the family loves it so far. 
Jaime from Charleston Blonde's MyMaxtrix Story
When we started Harper's room renovation, he told us he wanted a bunk bed. I wanted to invest in a bed that would last, and honestly Harper is a wild child, so I knew I needed something that was built tough. When I came across Maxtrix Kids, I loved that the beds had a hardwood frame construction. The furniture was solid! I love the solid wood drawer faces and high quality English Dovetail construction. 


I also wanted a bed that Harper could grow with, and the Maxtrix modular system really allows your child to grow with the design. If he wants to add or change things when he is older, it is easy to do!
We chose the quadruple bunk bed with stairs specifically because of the storage drawer steps. Harper needed more storage, and this was a unique way to add more without taking away the aesthetics of the room. The staircase serves as an entry to the top bunks and stores his clothes, books and games. 


Plus, the Quad Bunk Bed sleeps four people and was a perfect fit in Harper's long narrow room. The superior quality and unique design definitely made Maxtrix stand out over other bunks we looked at.
The whole bed buying experience was great. We sent the design team the dimensions and layout of Harper's room. They helped narrow down all the beds that fit the space the best. They were friendly, helpful, very knowledgeable, and the delivery of the bed was right on time.


We opted to hire a delivery service to assemble the bed. They did a great job. I watched them put it together and it looked like the instructions were clear and easy to follow.

When Harper gets older, we plan to reconfigure the bed a bit. We want to either split it into two different bunks or even switch out the bottom twin beds to Queen beds to give him more space.

I would 100% recommend Matrix beds to any moms that are looking to purchase kids furniture. The designs are awesome. Everyone is floored when they walk in Harper's room and the first thing they say is, "Wow, that bed looks amazing! Where is it from!?" It is so fun and so unique and Harper adores it. Thank you Maxtrix Kids for your amazing design and customer service.
Custom Quad Bunk Beds
Love Harper's room? Shop the low quad bunk bed with stairs called the "Wonderful" or custom create the perfect bunk bed that sleeps four based on your room dimensions and needs. There are so many triple and quad bunk beds already configured as best sellers as well:
Keep in mind that all Maxtrix beds are configurable so you can select different heights, bed sizes (Harper chose Twin, but we have Full, XL & Queen bunk beds also), bed finishes and end styles plus more! Learn more about combining two beds or more - a best read article with many tips - or consult our design team to create your custom quadruple bunk beds or built-in bunk beds without hiring a carpenter! 
$359.00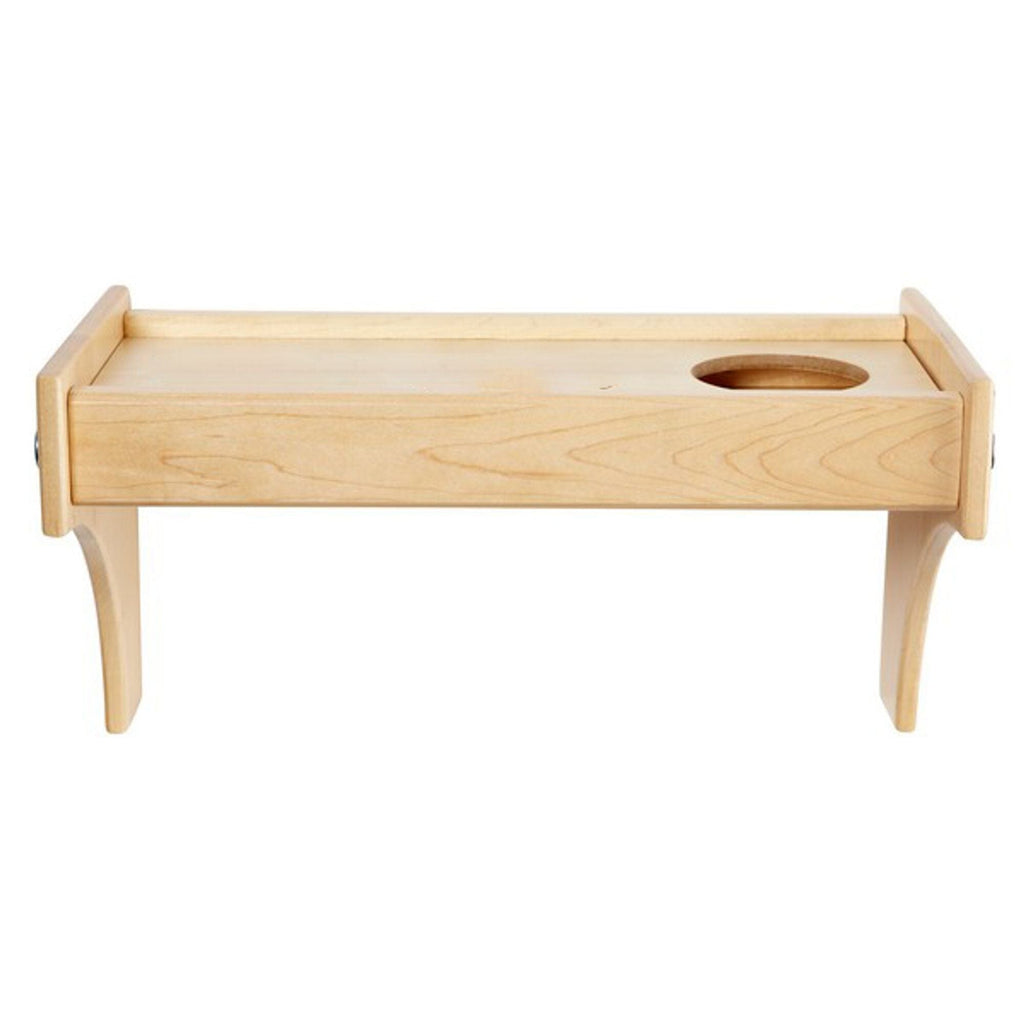 $62.00
$80.00
Showing 6 of 3 products. See all the products in Harper's Room collection.