Twin High Loft Bed with Straight Ladder on End and Long Desk
YAY! This item qualifies for FREE shipping!
Twin High Loft Bed with Straight Ladder on End and Long Desk
Description
Twin High Loft Bed with Straight Ladder on End and Long Desk
Dimensions
| | |
| --- | --- |
| Assembled Dimensions | 84" L x 42.5" W x 74.75" H |
Customer Reviews
Customer Reviews
Write a Review
Ask a Question
06/06/2022
Aaron K.

United States
Arrived Damaged
Product arrived with damage. I am waiting on replacement parts. Otherwise, my son loves his new bedroom set. Exactly as advertised. He has a small bedroom and this is perfect.
10/07/2021
Shila Z.

United States
Easy to Modify
After months of research, we decided to go with a Maxtrix bed last year because I saw how easy it was to modify them. My husband is not a handyman, but he put the bed together without any problem and was very grateful that the instructions were very clear. And above all, the craftsmanship and the quality of the products are amazing. Not to mention, they also look great. The quality is impeccable, and we absolutely love the design and how easily we can modify the bed parts to be positioned in different sides of the room. As for the staff, I am so pleased with all the help I have received throughout this entire process. If you are shopping for a kids bed, Maxtrix has a design team ready to help you select the right look for your space.
10/07/2021
Bethany S.

United States
Great for twins in a shared room!
We loved how big the selection was at Maxtrix, and that kids rooms is what they specialize in! Since our twins are getting older and wanting their own space, we knew that loft beds were the way to go... especially since they have to share a room! Both girls love to write and draw, so I knew that there would need to be a desk for each of them in the room somewhere. Having the desk below their bed allows more space elsewhere in the room, and gives them plenty of surface area to be creative! The design is perfect, and we were floored with how high quality these beds are! These days, it seems like furniture is made to be disposable, but we can tell that these beds will last a lifetime. Very sturdy, beautiful wood. I would say that it's a great decision to invest in a Maxtrix bed! They're built to last... even if you have rowdy/squirrelly kids that love to climb. We can tell that these beds will be in the family for a good long time. And they're beautiful too. ;)
01/29/2021
M

United States
WOW I LOVE THIS BED
Awesome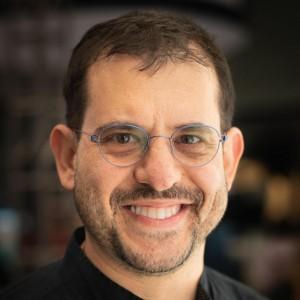 AS
08/24/2020
Aaron S.

United States
Fantastic Bed!
We love it! Solid construction, pretty design, extremely space-efficient for our small Brooklyn apartment.
08/04/2020
peter y.

United States
Twin High Loft Bed
It is a very nice item. It looks and feels very solid. It has a nice "finished" look to it. But it is hard to put together. My wife and I had to put take it apart twice to get the desk and bed in the right place. The instructions could have a few more steps. I had some extra parts at the end. I'm not sure that is a good thing.
04/05/2020
Sarah B.

United States
Great set
Love the fact that it's customizable and can be updated. Had a few issues with the assembly as some holes were misaligned. We figured it out and were overall happy with the purchase.
Excellent bed and easy to assemble
My daughter loves this bed. It looks nice, is well made and provides her with both storage and a desk, a big feat in a small room. This bed came in 8 boxes. We were first afraid, but they were very well marked and my husband and son had it together in a few hours. I highly recommend Maxtrix beds.
Perfect bunk bed.
It was easy to assemble and everything fit together like it should. The storage is nice. My daughter loves it.
Twin High Loft Bed with Straight Ladder on End and Long Desk
FREE shipping on purchases of $1,000+*