Two Tone News – New Kids Furniture Just Released
Designing a kid's bedroom means you are tapping your inner childhood to create a magical (yet practical) environment. We really love shaking things up a tad and exploring fun alternatives to the classic bedroom look. You've probably noticed that with all our
themed beds
and
beds with slides
or
tents
.
Now let's tackle kid's
nightstands
and
dressers
(because we can't leave them out, can we?). We gave them a little color makeover and created something – dare we say – amazing.
It's pretty common now in design to vary wood tones, especially with dining tables or
desks with chairs
. Take for instance this classic dining set with white and oak blends.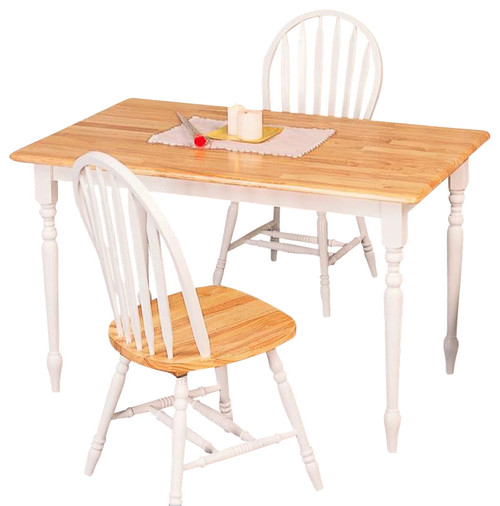 Now, here's our take on the two-tone situation…
Be indulgent and pick a couple of these pieces to go with your kid's Maxtrix bed, or just add a single interesting piece of flair!
Shop
all of our two-tone furniture and explore your options.